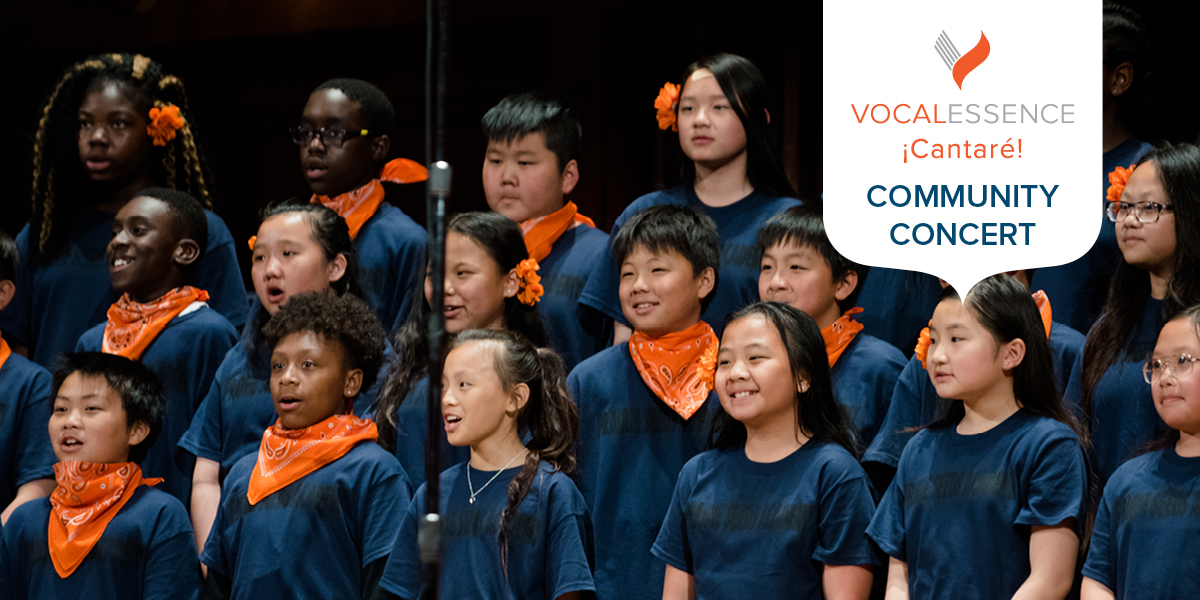 As per the recommendation from Governor Walz as well as a desire to ensure the health and safety of all our performers and patrons, we have made the difficult decision to cancel the May 21st VocalEssence ¡Cantaré! Community Concert. If you are a ticket buyer, click here to let us know your intentions for your tickets.
Hear our community come together as hundreds of students join VocalEssence to celebrate Mexico in song. The culmination of a year-long composer-in-residence program, this bilingual concert includes new pieces performed for the first time and an audience sing-along that will leave you with a renewed hope that music can change the world. ¡Viva México!
By ordering a subscription ticket to this concert, you will be seated in the reserved section at The Ordway.
Tickets are currently available as part of a 2019-20 Family Series Subscription. Single tickets will be available March 24, 2020.
Performers
Academia Cesar Chavez Charter School, Saint Paul
Mahtomedi High School, Mahtomedi
Sheridan Arts Spanish Dual Immersion, Minneapolis
Three Things To Know
All ages are welcome at this concert, and it is best enjoyed by children ages eight and up.
Through VocalEssence ¡Cantaré!, composers from Mexico participate as artists-in-residence with elementary schools, high schools, and community organizations. The composers work directly with student choirs and community choruses throughout the year, writing new music specifically for each ensemble. This concert is the world premiere of their music!
This is the 12th year of the VocalEssence ¡Cantaré! program which has reached more than 5,000 students and created more than 175 new Mexican choral works.
Listen
2018 VocalEssence ¡Cantaré! 10th Anniversary Concert
2017 VocalEssence ¡Cantaré! Community Concert – First Half