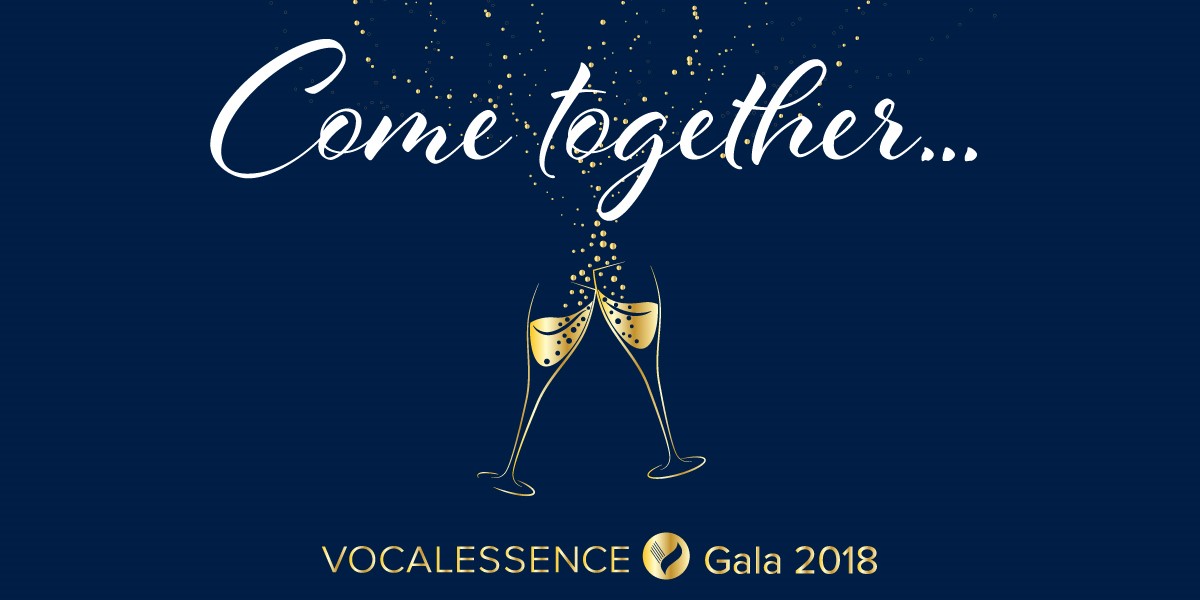 VocalEssence invites you to spring into song on May 6, 2018 by attending VocalEssence Gala 2018, a singing celebration to benefit the VocalEssence Community Engagement Programs. Every other year VocalEssence presents an out-of-the-box gala, and this spring is no exception.
We invite you to help lead the charge as we come together and raise our voices for the community at the VocalEssence Gala 2018. Kicking off our golden anniversary, VocalEssence will be joined by a star-studded surprise cast of artists from throughout the Twin Cities, including The New Standards, singing old works, new works, and celebrating the good work we do in our community. Guests can bid in the not-so-silent auction, join in the sing-along, savor delectable cuisine, and raise a glass as we toast to the next 50 years!
Sponsorships Available Now
Sponsorships are currently available starting at $3,000. Click here for more information.
Thank you to our sponsors & TaBle Hosts
Gala Title Sponsor
Katherine B. Andersen Fund of The Saint Paul Foundation
Presenting Sponsor

Gold


Silver
Art and Martha* Kaemmer
Alfred P. and Ann M. Moore
Bronze
John and Sheila Bjorklund
Bruce and Ann Christensen
Brian and Ann Farrell
Wayne and Meg Gisslen
John and Nancy Lindahl
Lee Lynch and Terry Saario
Kay and Mike McCarthy
Marilyn Carlson Nelson
Douglas and Mary Platt
Don Shelby
Table Host

Mary Ann Aufderheide
Ann Barkelew and Jim O'Hagan & Dave and Linda Mona
Bill Bieber and Helen Meyer
Philip and Carolyn Brunelle
Greg and Lisa Buck
Ann Buran, Ginny Buran and Dwayne Cody
Barbara Burwell/Burwell Enterprises Inc.
Margaret Chutich and Penny Wheeler
Steve and Judy Drobeck
Gleason Glover
N. Judge* and Reatha Clark King Family Fund of The Minneapolis Foundation
Ronald and Nicolai Lewis
John and Linda McCarty
Nancy and Richard Nelson
Laura and Pete Oberst
James & Susan Odland
Nick Peter
Kevin and Paula Phillippe
Productivity, Inc., Greg and Lisa Buck
Dan Rooney and Lisa Guyer-Rooney
Bill and Trinka Sharpe
G. Phillip and Michelle Shoultz, III
Roma Calatayud-Stocks and Thomas Stocks
Timothy C. Takach and Jocelyn Hagen
Jenny Wade
Alan and Dorene Wernke
Dawn and Jeff Wieland
*In remembrance
In-Kind Sponsors