Top European choral conductor brings program to Minneapolis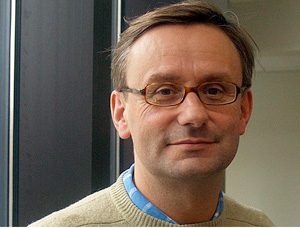 MPR (photo by Euan Kerr) — One of the biggest names in choral music is in the Twin
Cities this week to lead the VocalEssence singers.
Grammy award-winning conductor Simon Halsey is chorus director for the
City of Birmingham Symphony Chorus. He is also chief conductor of the
Berlin Radio Choir.
Feature stories on mpr.org:
Top European choral conductor brings program to Minneapolis
John Birge interviews Simon Halsey for Classical MPR
Extended interviews:
Simon Halsey talks to Euan Kerr about the program he'll do with VocalEssence
Simon Halsey talks about how the economy has affected classical music in Europe