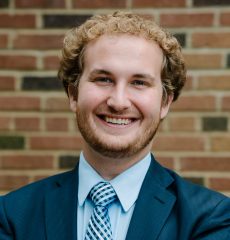 Production Manager and Artistic Assistant
phone 612-547-1480
fax 612-547-1484
andrew@vocalessence.org
Andrew Alness has been on staff at VocalEssence since May 2016. As Production Manager & Artistic Assistant, Andrew coordinates concert logistics, manages the choirs and choral library, and serves as staff liaison to the Board of Directors. He also acts as Executive Assistant to Philip Brunelle, VocalEssence Artistic Director and Founder.
Andrew received a Bachelor of Music degree in Vocal Performance from Concordia College Moorhead. He has held various choir management positions, including with The Concordia Choir from Moorhead, MN. In addition to his work at VocalEssence, Andrew also performs with the VocalEssence Chorus, and enjoys biking and reading in his free time.