Elementary School Residency – Alephsus Valdés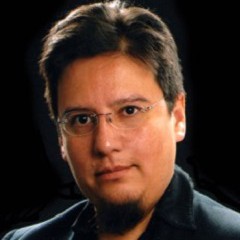 Alephsus Valdés has spent his career on musical production and recording, covering the whole process from composing, arranging, recording, mixing and post producing. As a composer, his works focus on theatrical, orchestral, film, and chamber music, with arrangements for different instrumentations. His compositions include writing the entire score for the film Ayer, Hoy y Siempre by Carlos Reyes (2011). Valdés was also the director of Luminae, a project of religious music incorporating modern arrangements and choral music. He studied orchestral conducting at the Conservatorio Nacional de Música and philosophy at the Universidad Nacional Autónoma de México (UNAM), as well as the Propedéutico in Composition at the (UNAM). He currently holds a music teaching position in the Contemporary Dance School at the Centro Cultural Ollin Yoliztli, working as both a teacher and pianist. He also owns a production company, Hikari Studios.
As a producer, Valdés recorded and mixed the CD production of the Tuúmben Paax Vocal Ensemble in 2010. He also has conducted several musical projects, including Bato Loko Group in France and Maicu Instrumental and Vocal Ensemble in Italy, the United Kingdom and Dubai, performing arrangements of Mexican music throughout Europe. Valdés is fluent in English, Spanish, French, Italian, and Romanian, and has also studied Japanese. In 2014 he released his first album, "Neocortex," performing his own compositions alongside other renowned artists like Simona Jackson and Iraida Noriega. His album was influenced by world music and Mexican popular music.
High School Residency & Lullaby Project – Francisco Zúñiga Olmos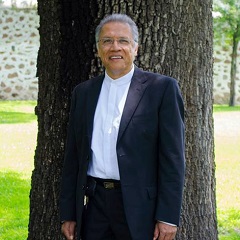 Francisco Zúñiga Olmos studied professional classical guitar at Escuela Nacional de Música (UNAM) under Guillermo Flores Méndez, and received his musical education degree at the National Musical Conservatory in Mexico. He completed his master's degree on Artistic Research and Education at the Instituto Nacional de Bellas Artes  and has taken many courses about guitar, musical pedagogy, choral and orchestral conducting and musicology, both in México and France.
Zúñiga began his trajectory as a choral conductor in 1977, conducting the Armonic Progression Chamber Choir until 1981. From 1985 to 1990 Zúñiga conducted for the National School of Biologic Sciences Choir from the Instituto Politécnico Nacional. Zúñiga won many competitions in that role, and has orchestrated concerts at many prominent venues: Sala Nezahualcóyotl, Sala Tepecuícatl, Sala Silvestre Revueltas from CNM, Sala Manuel M. Ponce, and the Palacio de Bellas Artes.
In 1990 Zúñiga founded the "Ensemble Vocal Cantera" Chamber Choir, which he still conducts. Zúñiga has taught at the Conservatorio Nacional de Música, where he is now Coordinator of the Guitar Academy, since 1979,  and at UNAM since 1985. He teaches guitar, solmization and choral singing at both professional schools.