Make Beautiful Music Last Forever
Thank you for considering a gift to support VocalEssence to draw upon the power of singing together to nurture community, inspire creativity, affirm the value of all persons, and expand the influence of choral music. We know you support our work because you believe in what we do and because you want to help transform lives through the power of music. But we'd also like to make sure you benefit from making a gift to VocalEssence.
How does this happen? You may be surprised to learn that many gift types offer financial and tax benefits.
You Have Options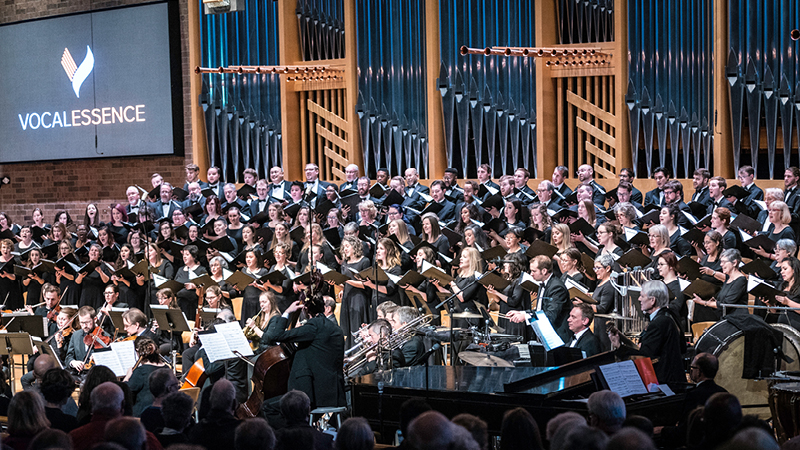 You are likely familiar with and have made cash contributions to VocalEssence, which help VocalEssence to continue our regular work throughout each year. But sometimes an immediate gift isn't the best option, especially if you feel unsure about giving up assets today that you and your loved ones might need in the future.
A planned gift is a perfect option for some people. There are many different types of planned gifts, and each offers unique advantages. Some planned gifts are revocable—a gift in your will or living trust, for example—so you can change your mind at any time.
Or, they can be irrevocable—just as outright gifts are—so that you qualify for an income tax deduction. Many irrevocable planned gifts are attractive because they are deferred. You part with an asset today, but the actual giving of the asset to us is put off for a while—often until after your lifetime (and that of a surviving beneficiary, if you wish). Until that time, you enjoy the benefits of the gift.
For example, with a charitable remainder trust, you receive lifetime income from the asset after it's placed in a trust, and then we receive the remainder of the trust after your lifetime. Or, you could deed us a remainder interest in your home and still retain the right to live in it for life.
The key feature of planned gifts like these is that they provide important benefits to you as well as ensure the future of VocalEssence.
Learn More
We've included information below to summarize the benefits of several common charitable gifts. Just think of what you want to accomplish with your gift, and there is likely a way to accomplish it!
We're here to answer any questions you might have about planned giving. We can examine your particular situation and, together with your attorney and/or financial advisors, help you find ways to support VocalEssence as a place where everyone's voice is welcome while ensuring your family's financial security. Please call us for more information.