VocalEssence Announces New Associate Conductor
CONTACT:
Jennifer Weismann
612-716-0556
Jennifer@owl-marketing.com
VOCALESSENCE ANNOUNCES NEW ASSOCIATE CONDUCTOR
Phillip Shoultz III takes on novel leadership role
as the choral group's first full-time Associate Conductor

MINNEAPOLIS—May 19, 2015— VocalEssence, the Minneapolis-based choral organization, has selected G. Phillip Shoultz III as its new Associate Conductor—a newly created full-time position. He replaces part-time VocalEssence Associate Conductor Sigrid Johnson, who announced her retirement in February 2015.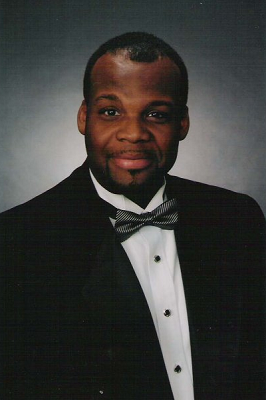 The winner of the 2015 National American Choral Directors Association (ACDA) Graduate Conducting Competition, Shoultz is pursuing a doctorate degree in conducting at the University of Minnesota where he conducts two choral ensembles. He sings professionally, adjudicates vocal festivals, and frequently appears as a guest clinician and workshop leader. Recently, he was awarded an F. Melius Christiansen Graduate Study Scholarship by the Minnesota chapter of ACDA, participated in the inaugural Weimar Bach Cantata Academy with Helmuth Rilling, and was selected as one of six Conducting Fellows for the Oregon Bach Festival this summer. In addition to joining VocalEssence, he is director of music, worship, and the arts for Good Samaritan United Methodist Church, and is also currently working with the VocalEssence ¡Cantaré! program. He lives in St. Louis Park with his lovely wife, Michelle (a native Minnesotan!), their adorable 18-month-old son, Malachi, and cat, Rusty.
Shoultz earned degrees with high honors from the University of Georgia (B.A. and B.M.) and Georgia State University (M.M.). During his time in Atlanta, he served as Artistic Director to an adult community choir (Gwinnett Choral Guild) and a youth organization (Atlanta Institute for Musicianship and Singing); founding director of the Georgia Young Men's Ensemble, a part of the Grammy Award-winning Gwinnett Young Singers, and the Assistant Director for the professional chamber choir, Coro Vocati. His work in public schools garnered school- and county-level Teacher of the Year honors on three separate occasions by different organizations.
"I believe every person can experience great joy through singing," said G. Phillip Shoultz III, new Associate Conductor, VocalEssence. "Singing with others provides an opportunity to remove barriers that divide us. The shared singing experience has the power to penetrate individual hearts, transform minds, and inspire communities to come together in meaningful and lasting ways. I believe in a holistic approach to singing that empowers the exploration of body, mind, and voice in the singing process. I'm so looking forward to working with VocalEssence to further spread the gift of singing through the organization's amazing advocacy and educational outreach opportunities."
"We're thrilled to have Phillip Shoultz on board—he brings such deep and wide talent and an unparalleled passion for choral music," said Philip Brunelle, artistic director and founder of VocalEssence. "He's already proven himself a perfect fit through his work on our VocalEssence ¡Cantaré! program—we can't wait to have him full time. We'll need to give him a nickname to avoid the confusion of two Phil(l)ips, however—we're thinking his initials, GPS, since he'll be a great guide."
Shoultz's first official foray as Associate Conductor will be the VocalEssence concert Dreams of the Fallen in October. He will also serve as artistic leader for the VocalEssence WITNESS and ¡Cantaré! programs, rehearse with the Chorus and Ensemble Singers, and conduct the 2015-2016 River Songs and Tales tour. This year, Shoultz will first work with the group part-time as he finishes his doctorate.
Called "one of the irreplaceable music ensembles of our time" by Dana Gioia, past chairman of the National Endowment for the Arts, Minneapolis-based VocalEssence is one of the world's premier choral music organizations. VocalEssence, founded in 1969, pioneers ways to strengthen its community by engaging people of all ages and cultures through innovative, enticing choral music programming. For more, visit vocalessence.org.
###