VocalEssence Hires Jeffrey Bina as Director of Finance and Operations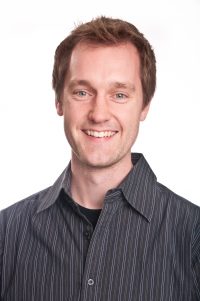 Nonprofit choral performance and community engagement organization VocalEssence has hired Jeffrey Bina as its new Director of Finance and Operations.
Bina joins the organization from Twin Cities-based men's vocal ensemble Cantus, where he served as Operations and Finance Manager. At Cantus, he directed the logistical aspects of its local concert season, overseeing everything from venue contracts, the booking of independent contractors, and the coordination of its volunteer base, to serving as house manager at performances and managing merchandise sales. He also managed the national bookings schedule, the creation and implementation of the organization's annual budget, and provided oversight for the production of new Cantus recordings. Prior to Cantus, Bina was an Associate Producer for the nationally-syndicated public radio program, Performance Today, produced out of Minnesota Public Radio / American Public Media. He has been a percussionist with the Rochester Symphony Orchestra & Chorale for ten seasons.
"We are proud to welcome Jeffrey to the VocalEssence team," said VocalEssence Executive Director Mary Ann Aufderheide. "He contributes both passion for the choral arts and an impressive breadth of experience in both operations and finance, and will add exceptional value to our organization. His unique skill set will help ensure our continued success as we build communities through song."
"I'm thrilled to be a part of the VocalEssence mission," said Bina. "I've long admired its endeavors, both for the quality of artistry in their choral performances and in the impact they've achieved with their community outreach. It's very exciting to come onboard an organization that drives the conversation of what arts programming can accomplish, and I will deploy my experience to ensure VocalEssence operates from a solid foundation that allows it to maintain its reputation for pioneering work."
VocalEssence, called "one of the irreplaceable music ensembles of our time" by Dana Gioia, past chairman of the National Endowment for the Arts—and the choral ensemble that Mick Jagger of the Rolling Stones says "sings magnificently"—impacts thousands of students, singers, and composers each year through its initiative programs, contests, and support for innovative art. VocalEssence was founded in 1969 and has debuted more than 250 commissions and world premieres. For more information, visit vocalessence.org.