St. Andrew's Lutheran Church is located at the corner of Stillwater Road (75th Street) and Hilton Trail in Mahtomedi, on the northeast side of the Twin Cities metro area, just a few miles northeast of St. Paul. Take the Hilton Trail exit from Minnesota 36 and go north about 1 mile. Hilton Trail is approximately 1 mile east of I-694 on Minnesota 36.
Parking
The What A Mighty God performance will be in the Sanctuary at St. Andrew's Lutheran Church. The area highlighted in yellow shows the directions to get to the parking lot that is closest to the Sanctuary entrance. There is accessible parking next to the door.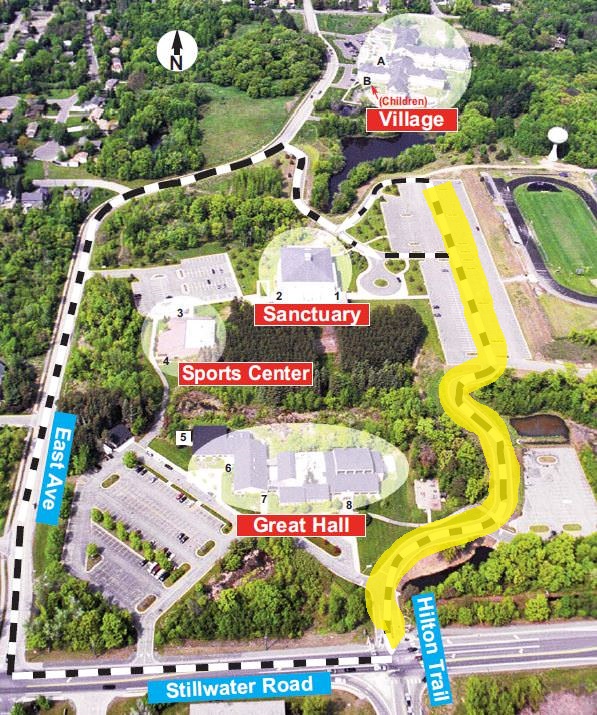 Accessibility
Parking: There are handicapped spaces available near the main entrance.
Ramps: There is a ramp at the main entrance.
Wheelchair Seating: There is wheelchair seating available. Please indicate your special needs when ordering tickets (612.371.5656).
Hearing/Visually Impaired Services
Programs: Large print programs are available upon request.