Directions
Metro Transit Information
Parking
Parking is primarily on-street parking, most choosing to park on either side of Summit Avenue itself. The cross streets of Summit are also available for parking as none require a resident parking permit. There is a public lot off of Grand Avenue. Please see the map below for more information, or download it here.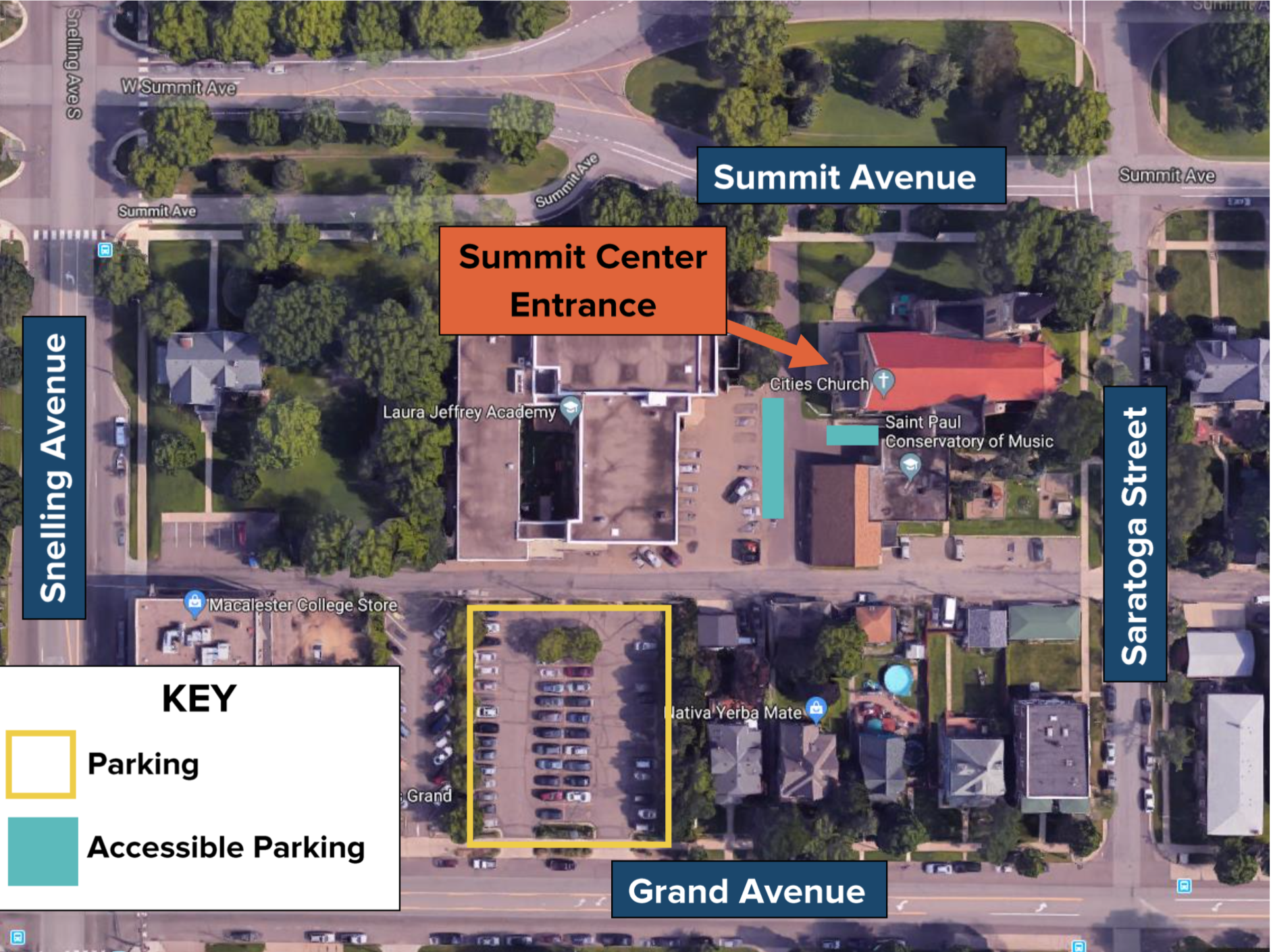 Mobility Impaired Services
Parking
Handicapped spaces are available near the door.
Elevators
There is only one level to the performance space, so there is no elevator in that part of the building. There is ramp access to the door.
Wheelchair Seating
There is wheelchair seating at this venue. Please indicate your special needs when ordering tickets.
Accessible Restrooms
There are accessible restrooms at this venue. Ask an usher for assistance.
Hearing/Visually Impaired Services
Programs
Large print programs are available at many of our concerts by request. If given at least 10 working days, VocalEssence written information could be made available in additional alternative formats.
Sign Language Interpreter/Audio Describer
VocalEssence will hire a sign language interpreter should a patron seek to have a concert, presentation, workshop, or program interpreted.  Audio description services will also be provided should a patron seek to have a concert, presentation, workshop or program described. The organization reserves the right to have at least 10 working days prior notification of interpreter or describer need.