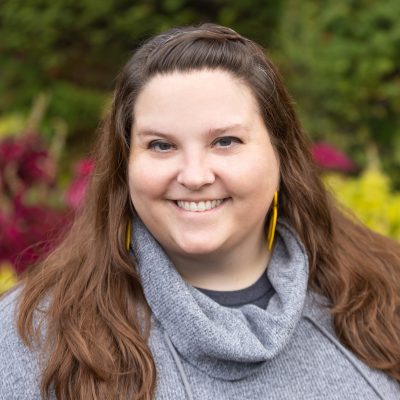 Executive Assistant
phone 612-547-1472
azure@vocalessence.org
Azure Anderson joined the VocalEssence team in October 2021 as the Executive Assistant. Azure provides direct administrative support to VocalEssence leadership, facilitating the success of the artistic and administrative goals of the organization. She works with the Artistic Director, Associate Artistic Director, and Executive Director to ensure effective organization wide operation.
Prior to joining the VocalEssence staff, Azure worked in administration and hospitality fields for over a decade, most recently as the office manager for a nonprofit focusing on neighborhood revitalization in Iowa. While in Iowa, she sang alto with the Cedar Rapids Concert Chorale, where she was also the music librarian, and played French horn in various small ensembles. Azure is also an artist in her spare time, creating digital pieces for her husband Satish's fantasy novels, as well as book binding and drawing. She lives in Minneapolis with her husband and two cats, Mouse and Myles. Azure earned a B.A. in Art Education and Music from Luther College.