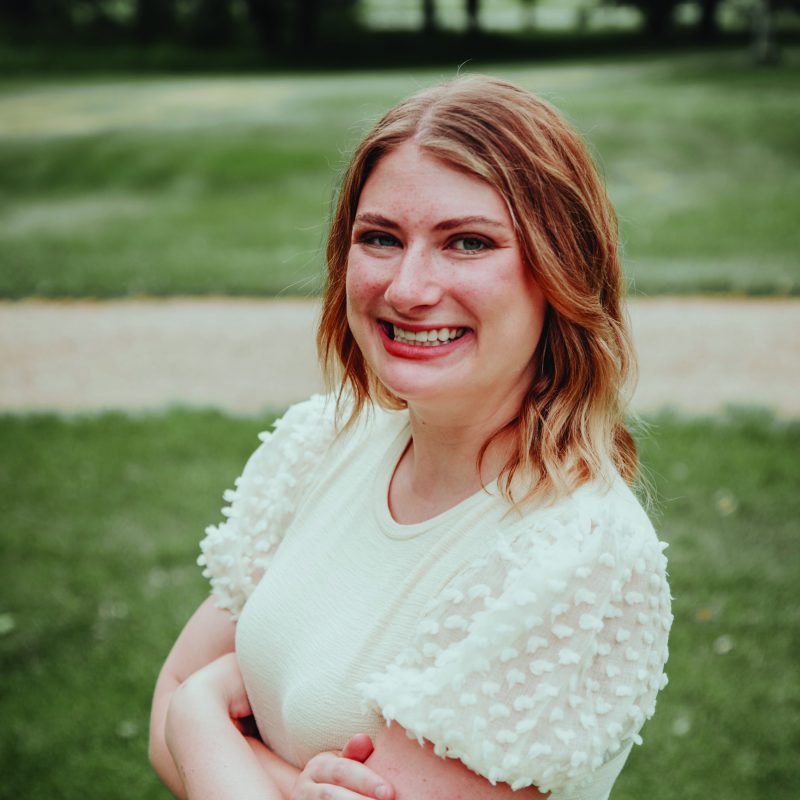 Learning and Engagement Manager
emma@vocalessence.org
Emma Jirele joined the team at VocalEssence in the summer of 2023. As Learning and Engagement Manager, Emma provides operational leadership and logistical support to community and school initiatives, such as VocalEssence Singers Of This Age, WITNESS, the Longfellow School Program, and additional school partnerships.
Emma was first exposed to the learning and engagement programs of VocalEssence through her participation in the 2011 ¡Cantaré! program as a student at Worthington Senior High School. During this program, she performed music by Jesús Echevarría and Diana Syrse Valdés. This early experience left a lasting impression on Emma, fostering her passion for music education and community engagement.
Working with teachers, youth, teaching artists, and community partners is particularly rewarding for Emma, given her prior years of experience as a high school and middle school choir teacher in Southern Minnesota. She graduated summa cum laude from the University of Minnesota with a bachelor's degree in Vocal Music Education, followed by a master's degree in Organizational Leadership from Rider University. While attending the U of M, she participated in a number of internships with nonprofits ComMUSICation, Angelica Cantanti Youth Choirs, MacPhail Center for Music, and Luverne Street Music. She currently serves on the Board of Directors for the nonprofit Mid West Music Fest, where she promotes music and art in the region and creates opportunities for performing artists.
A native of Worthington, Minnesota, Emma enjoys traveling to new places, hiking and kayaking the many beautiful Minnesota trails and rivers, and playing strategic board games with friends. She resides in Crystal, Minnesota with her husband, Parker, and cat, Sammy.