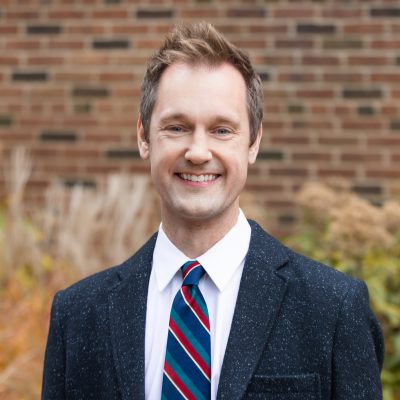 Director of Finance and Operations
phone 612-547-1455
fax 612-547-1464
jeff@vocalessence.org
Jeff Bina comes to VocalEssence with a background in arts administration and finance as well as radio production and music performance. Prior to VocalEssence, he spent four years with the professional men's vocal ensemble, Cantus, serving as their Operations and Finance Manager. Here, he grew in his role as a nonprofit arts administrator, eventually managing all the business operations and financial aspects of the organization. Before Cantus, Jeff served as a radio producer at Minnesota Public Radio, particularly for the nationally distributed program Performance Today. As a radio producer, he curated hundreds of live concert performances from North America and Europe and produced various segments of each daily Performance Today episode. He has also gained much experience in box office management and live concert production through the above roles as well as working for The Saint Paul Chamber Orchestra at their 12 Twin Cities venues.
Jeff maintains an active performing schedule as an orchestral percussionist, a chamber musician on both piano and percussion, and a drummer for various jazz and big band ensembles. He performs regularly with the Rochester Symphony Orchestra and the Metropolitan Symphony Orchestra (MSO), and also serves on the board of directors and finance committee of the MSO. He is the drummer for the brass band, Brio Brass, a stylistically versatile group performing unique arrangements of jazz and pop standards. In 2011, Jeff premiered a commissioned piece for percussion and electronics at La Poisson Rouge in New York City. He also frequently works as a clinician for Rochester middle school and junior high music students. Jeff attended St. Olaf College, majoring in Music and Management Studies.
Jeff enjoys Twins baseball, home improvement projects, annual visits to the North Shore, and running marathons.