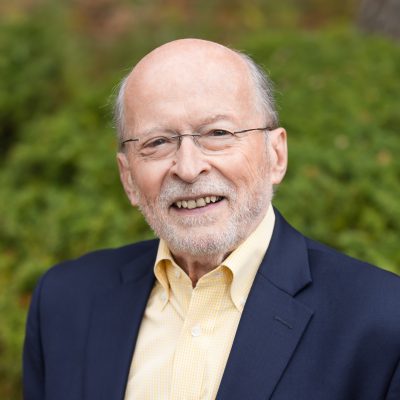 Artistic Director and Founder
phone 612-547-1451
fax 612-547-1484
philip@vocalessence.org
Philip Brunelle, artistic director and founder of VocalEssence, is an internationally renowned conductor, choral scholar and visionary. He has made his lifelong mission the promotion of the choral art in all its forms, especially rarely heard works of the past and outstanding new music. Under his leadership, VocalEssence has commissioned more than 300 works to date. Philip has conducted symphonies (New York Philharmonic, Seattle Symphony, and Minnesota Orchestra among others) as well as choral festivals and operas on six continents. He is editor of two choral series for Boosey & Hawkes and chairman of the review committee for Walton Music. Philip is also Organist-Choirmaster at Plymouth Congregational Church in Minneapolis.
For two decades Philip was deeply involved with the International Federation for Choral Music (IFCM). He served as president of the Sixth World Symposium on Choral Music, held in Minneapolis in 2002. He was a Vice President of the IFCM Board and served as Executive Director for the 2014 World Symposium on Choral Music in Seoul, South Korea. Philip served as Artistic Advisor for the 2017 World Choral Symposium in Barcelona, Spain and later that summer was Artistic Director of the 2017 China (Qiandongnan) International Folk Song Choral Festival in Kaili, China. He also served on the national boards of the National Council for the Arts (NEA), Chorus America, the American Composers Forum and the American Guild of Organists.
For more than 40 years he served as a guest conductor and pianist on American Public Radio's A Prairie Home Companion, appearing on the very first and the final broadcasts and many in between. Since January 1982 he has written "Choral Old and New", a column for The American Organist. This year, 2021, he celebrated his 52nd anniversary with VocalEssence and at Plymouth Church and looks forward to his 53rd  season with both organizations. In 2020 he was awarded The American Prize in Choral Conducting in the community division and was presented with the Honorary Member Award by the Society for American Music.
Philip is the recipient of the Weston H. Noble Lifetime Achievement Award, given by the North Central American Choral Directors Association; the F. Melius Christiansen Lifetime Achievement Award, American Choral Directors Association-Minnesota Chapter's highest honor; and the Michael Korn Founder's Award for Development of the Professional Choral Art, Chorus America's highest lifetime achievement award.
Philip holds five honorary doctorates and has been recognized for his commitment to choral music by Norway (Commander of the Royal Norwegian Order of Merit), the United Kingdom (Honorary Member of the Order of the British Empire), Hungary (Kodály Medal), Sweden (Royal Order of the Polar Star) and Mexico (Ohtli Recognition Award).
And, listen to the new podcast on Philip: renaissancemanpodcast.com
Updated June 2021.
Philip Brunelle Press Photos
Download High Res photos by control-clicking or right-clicking on the images. For press/promotional use related to VocalEssence events only.