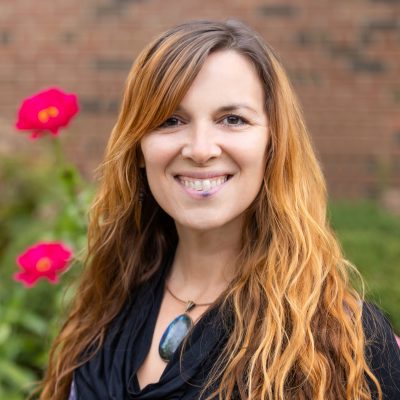 Learning and Engagement Manager
phone 612-547-1451
fax 612-547-1484
rhiannon@vocalessence.org
Rhiannon Fiskradatz is a lifelong theatre artist whose work across a broad range of mediums displays a penchant for cross pollination. After earning a theatre arts degree from the University of Minnesota – Twin Cities in 2002, Rhiannon built her multifaceted career performing physical theatre & puppetry, fronting folk band Lingua Luna, and operating a small business designing & selling beadwoven jewelry. From 2006 to 2017, she worked on the artistic team at Circus Juventas helping create spectacular productions at the country's largest youth circus school. It was there that she acquired the educational and youth development aspects of her creative practice, teaching theatre and mentoring children as part of her evolving role in the company. In 2014, Rhiannon won an Upper Midwest Emmy for her work on an episode of TPT's 'TV Takeover' (on behalf of CJ) – an achievement that highlighted her collaborative bent. Her work with the circus reinvigorated her interests in costuming and music, and she now enjoys a freelance career costume designing, performing, and managing the burgeoning voices behind the Singers Of This Age.