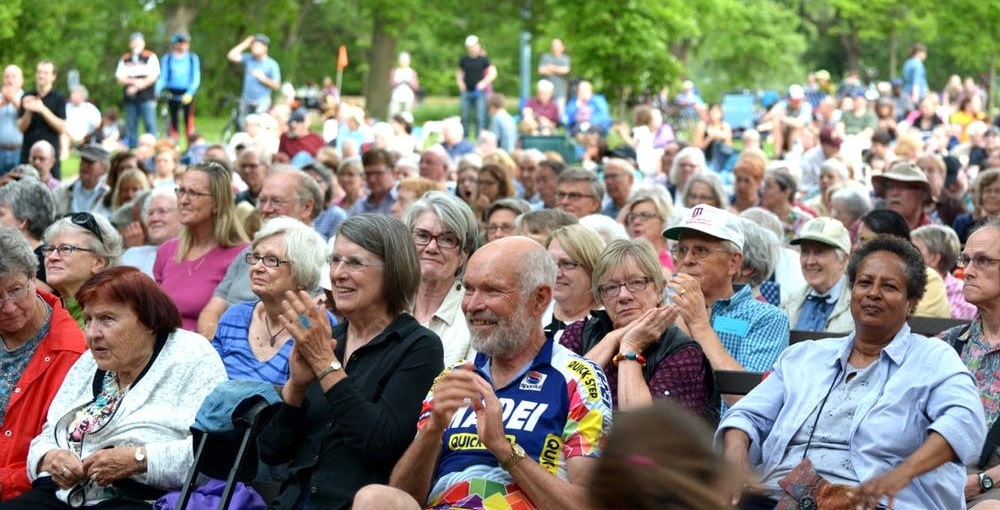 Attention, singers of all abilities! To help celebrate the grand opening of the new Minnesota State Capitol building, we're teaming up with Classical Minnesota Public Radio for a very special Bring the Sing on the Capitol Green on Sunday, August 13th. Come join other choral enthusiasts as we sing favorites from the Great American Songbook, led by our own Associate Conductor, G. Phillip Shoultz, III.
This really is an event for all: whether you're a choir member, a professional vocalist, an amateur, or just an in-the-shower singer, we want you there! The only requirement is that you come on time and ready to sing.
The event runs from 1:00-2:00 PM on Sunday. We also encourage you to take part in the other fun, family-friendly events throughout the Capitol grand opening weekend.
Sign up through the Classical Minnesota Public Radio website to get updates and additional details on this special Bring the Sing event. We look forward to seeing you there!
Presenters