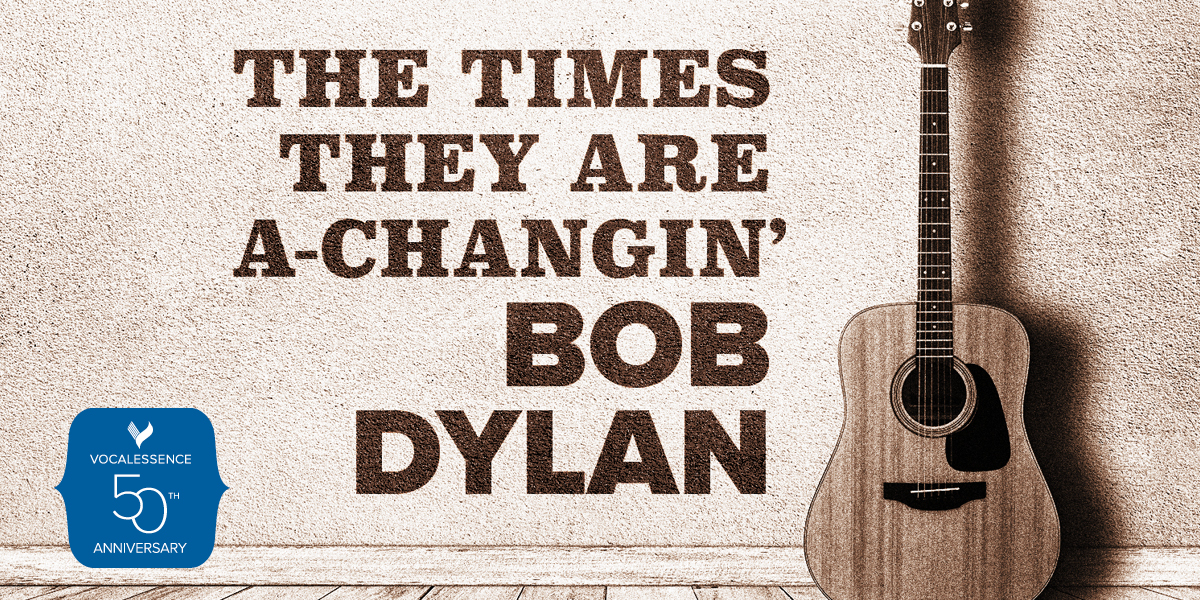 VocalEssence Chorus & Ensemble Singers
Ashley DuBose, guest appearance
Jeremy Messersmith, guest appearance
Nation, guest appearance
Bob Dylan's timeless music has been covered by everyone from Jimi Hendrix to the Kronos Quartet. As the finale to our 50th season, it's time to add our name to the list. Join us as we reimagine Dylan in the Midwest premiere of The Times They Are A-Changin': The Words and Music of Bob Dylan, commissioned in honor of his 2016 Nobel Prize in Literature and arranged by Steve Hackman. Kick back, grab a drink, and hear Dylan's music like it's the first time all over again.
Please note: Bob Dylan will not be performing at this concert.
Concert Program
Thank you to our 50th Anniversary Season Sponsors