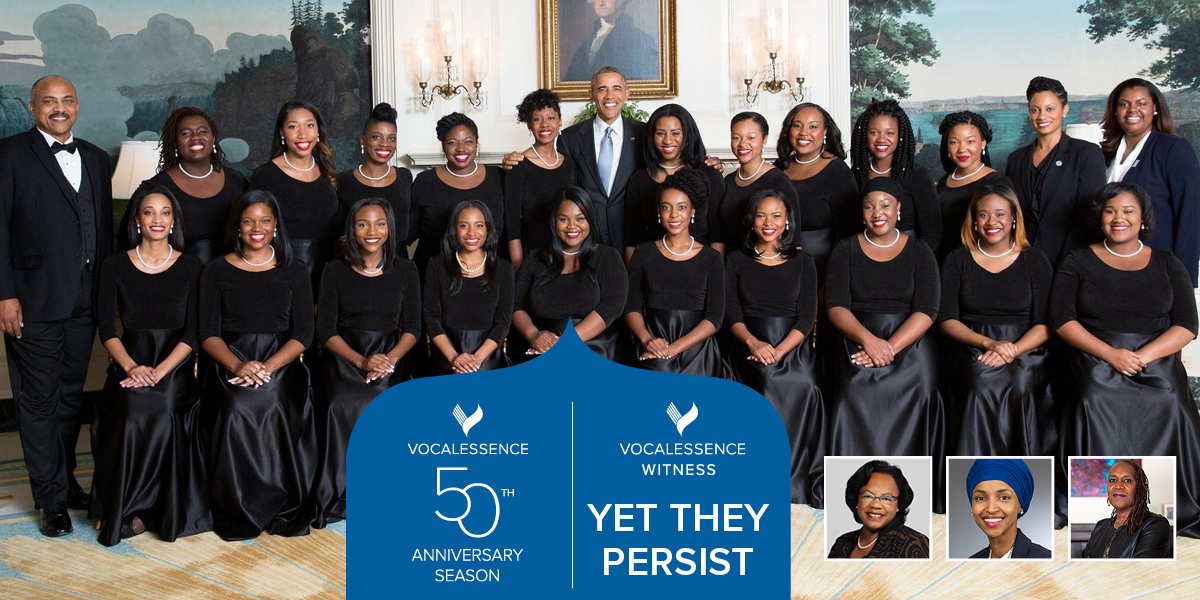 VocalEssence Chorus
Spelman College Glee Club
VocalEssence Singers Of This Age
Council Member Andrea Jenkins
Representative Ilhan Omar
Former Minneapolis Mayor Sharon Sayles Belton
Stand up and cheer as VocalEssence honors past, present, and future trailblazing African and African American women who persist against all odds to change their communities and the world. Atlanta's Spelman College Glee Club will join the VocalEssence Chorus and VocalEssence Singers Of This Age in this electrifying program, which celebrates entrepreneurship, highlights the importance of education, and advocates for the equality of all.
Tickets are also available as part of a 50th Concert Series Subscription. Choose 3 or more Concert Series events to subscribe.
Thank You to our Concert Sponsors
Thank you to our 50th Anniversary Season Sponsors