EVENT: Tienda at Neighborhood House
May 25, 2019 @ 2:00 pm

-

4:00 pm

|

Free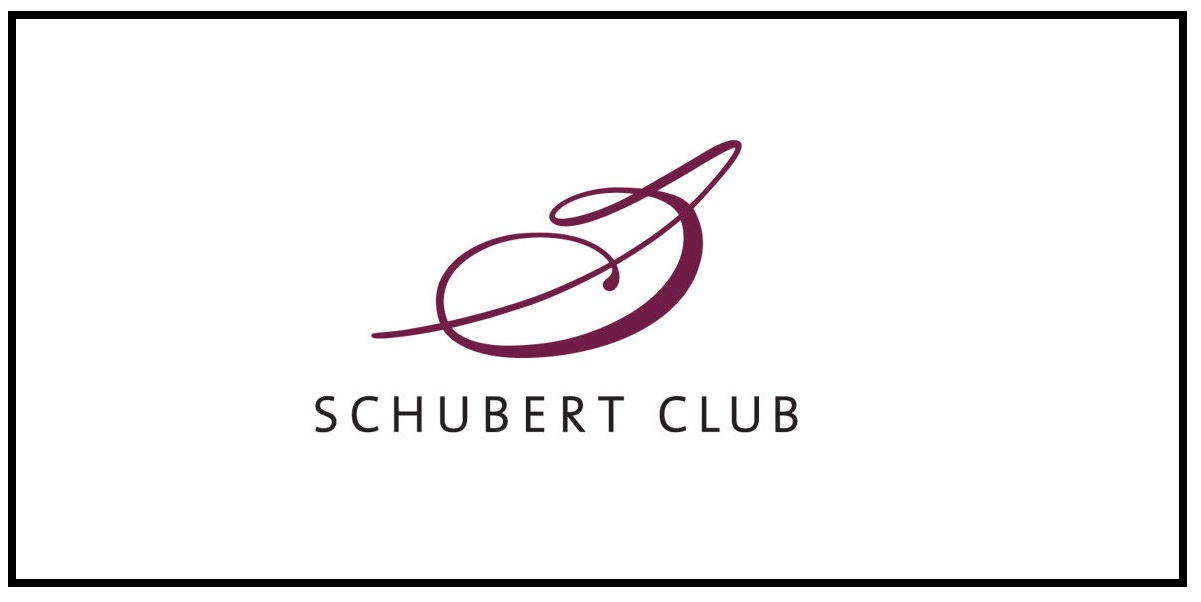 This unique performance will feature a partially staged opera by Schubert Club Composer-in-Residence Reinaldo Moya with words by Caitlin Vincent. Among the singers and instrumentalists featured in this chamber opera is mezzo soprano Clara Osowski and members of the VocalEssence Singers Of This Age.
The opera tells the story of Luis Garzón, a Mexican musician who immigrated to Minneapolis in 1886 and opened a small Mexican grocery store, or tienda, in St. Paul in the 1920s. While Luis had married an American woman and was fully integrated into Minneapolitan society, his store served as a community hub for the newest arrivals from Mexico, many of whom had fled the Mexican Revolution and now toiled in the sugar beet farms of rural Minnesota. Tienda explores the immigrant experience: what must be left behind—and what cannot be forgotten—on the journey to a new home. This world premiere performance of Tienda is one of the highlights of Moya's two-year residency with the Schubert Club.
This event is produced by the Schubert Club. The VocalEssence Chorus & Ensemble Singers will not be performing on this concert.
Cast & Creative Team
Reinaldo Moya, composer
Caitlin Vincent, librettist
Adrian Rosas, Old Luis
Bergen Baker, Clara
Juan Carlos Mendoza, Aarón and Javier
Matthew Valverde, Young Luis
Members of VocalEssence Singers Of This Age
Adam Rappel, percussion
Maja Radovanlija, guitar
Sarah Grimes, violin
Susan Janda, viola
Teresa Richardson, cello
Rafael Rodriguez, conductor
Ahmed Anzaldúa, pianist & vocal coach
Jon Cranney, director
Biographies
Reinaldo Moya (Composer)
Reinaldo Moya is a graduate of Venezuela's El Sistema music education system. Through El Sistema, he had access to musical training from an early age and was a founding member of the Simon Bolivar Symphony Orchestra touring throughout Europe, North and South America. A graduate of The Juilliard School and a participant in the prestigious John Duffy Composers Institute and the New Jersey Symphony Orchestra Composers Institute. Moya now lives in Northfield, and is Associate Professor of Composition at Augsburg College. His young adult opera, Memory Boy was commissioned by the Minnesota Opera and received its premiere in February of 2016. Reinaldo Moya is the recipient of the 2019 Charles Ives Fellowship from the American Academy of Arts and Letters, the 2015 McKnight Composers Fellowship, the Van Lier Fellowship from Meet the Composer and the Aaron Copland Award from the Copland House.
Caitlin Vincent (Librettist)
Caitlin Vincent is an American librettist and lyricist whose writing has been praised as "nuanced and honest" (DC Theatre Scene), "intriguing" (The Baltimore Sun), and "luminous" (The Huffington Post).  Her opera Better Gods, with composer Luna Pearl Woolf, premiered in January 2016 at the Kennedy Center as part of Washington National Opera's American Opera Initiative. In 2017, Vincent and composer Douglas Buchanan won the prestigious Sackler Music Composition Prize to fund a new opera about Bessie Coleman, the first African-American female aviator, and Miriam "Ma" Ferguson, the first female governor of Texas, for a premiere in 2019.  Other recent commissions include Nullipara with composer D. J. Sparr for the Pittsburgh New Music Ensemble and Little Black Book with composer Susan LaBarr for Carnegie Hall.  A classically-trained soprano, Vincent graduated cum laude from Harvard University and holds a MM degree from the Peabody Conservatory and a PhD from Deakin University in Melbourne, Australia.
Adrian Rosas (Old Luis)
Hailed by the New York Times as "a stalwart bass-baritone with a burnished voice" and in Opera News as a "mellifluous bass-baritone [with] theatrical flair", Adrian Rosas is an artist with "impressive experience and talent" (The Boston Globe). He has performed with the Seattle Opera, Opera Theatre of St. Louis, Opera Saratoga, and the Detroit Opera House. As a champion of new and modern music, he has had the opportunity to work on newly written works, including Peter Ash's The Golden Ticket, Robert Xavier Rodriguez's Frida, Petr Kotik's Master-Pieces, Matt Aucoin's Whitman, and newly written works with American Lyric Theater, American Opera Projects, and the Ostrava Center for New Music. Equally versed in concert repertoire, he has performed as a soloist at Carnegie Hall, Alice Tully Hall, The Kennedy Center, and The Library of Congress.
In addition to his career as a singer, Adrian has a dedication to education and entrepreneurship. He is a co-founder of Arts On Site NYC, a nonprofit arts organization dedicated to supporting the development of artists and encouraging community collaboration; a co-founder of the Vocal Apprentice Program and voice mentor at the The National Music Festival, which provides collegiate-level singers with an opportunity to study, learn, and perform with career professionals; and is on voice faculty with the California State Summer School for the Arts. Adrian holds a Bachelor's degree from Western Michigan University and a Master's degree from The Juilliard School.
Bergen Baker (Clara)
Praised by the Star Tribune as having a "fetching blend of grace, warmth and humor on stage," soprano Bergen Baker has been a featured performer with local companies such as Minnesota Opera, The Minnesota Orchestra, Skylark Opera Theatre, Lakes Area Music Festival as well as many operatic and symphonic companies across the country.  Currently, she is the Managing Director and a frequent performer for LOFTrecital, a Minneapolis arts organization bringing unique musical experiences to unconventional spaces.
In addition to performance on the operatic and concert stage, Ms. Baker holds a passion for arts education and served as Teaching Artist for Minnesota Opera from 2012-2014. During her tenure, Ms. Baker organized community residencies and performances that served nearly 15,000 opera lovers across the state of Minnesota. Today, she manages the opera study abroad program, Musica nelle Marche LLC, in Urbino, Italy, and remains a highly sought after Teaching Artist, offering residencies, workshops and master classes to students and communities across the country.
Ms. Baker holds Bachelor and Master degrees in vocal performance from DePaul University and the University of Minnesota, respectively. More info at bergenbaker.com and loftrecital.org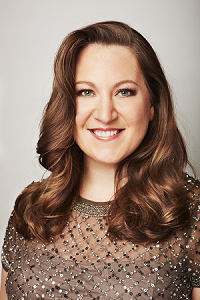 Clara Osowski (Edith)
Mezzo-soprano Clara Osowski, who sings "from inside the music with unaffected purity and sincerity" (UK Telegraph), is an active soloist and chamber musician throughout the United States and Europe. Recognized for her excellence in Minnesota, Clara was a recipient of the prestigious 2018-2019 McKnight Artist Fellowships for Musicians administered by MacPhail Center for Music.
In international competition with pianist Tyler Wottrich, in March of 2017, Clara became the first ever American prize winner when she placed second at Thomas Quasthoff's International Das Lied Competition in Heidelberg, Germany. In September, the duo was also one of four to reach the finals in the prestigious Wigmore Hall/Kohn Foundation Song Competition in London, and Clara was awarded the Richard Tauber Prize for the best interpretation of Schubert Lieder. She recently won the Radio-Canada People's Choice Award and third place in the song division at the 2018 Concours Musical International de Montréal.
In addition to performing, Clara serves as the Associate Artistic Director of Source Song Festival, a week-long art song festival in Minneapolis, Minnesota. This festival strives to create and perform new art song, and cultivate an educational environment for students of song, including composers, vocalists, and collaborative pianists. Clara also teaches on the faculty at Aspen Music Festival's Professional Choral Institute in partnership with Seraphic Fire. Please see www.claraosowski.com for more information.
Juan Carlos Mendoza (Aarón and Javier)
Tenor Juan Carlos Mendoza is a native of Muscatine, IA.  Stage roles include Freddy in My Fair Lady, Tigranes in the North American premiere of Cavalli's La Doriclea, Gloster Hemming in The Mother of Us All, and Bill in A Hand of Bridge. Concert highlights include Tenor Evangelist in Pärt's Passio, and Tenor Soloist in Messiah (Handel), Requiem (Mozart), Magnificat and Mass in g minor (Bach), and Bolts of Melody (Ford). As a choral performer Mr. Mendoza has performed in Tannhäuser with Lyric Opera of Chicago, and Harmoniemesse (Haydn), Carmina Burana (Orff) and The Kingdom (Elgar) with the Grant Park Music Festival (GPMF). Mr. Mendoza received a Master of Arts degree from The University of Iowa, a Bachelor of Music degree from The Juilliard School, additional studies at the Aspen Music Festival and School, and is currently pursuing a Doctor of Musical Arts in Voice and Opera at The University of Iowa.  In addition to performing, he has served on the voice faculties of Drake University, Knox College, Monmouth College, Kirkwood Community College, and currently teaches voice at Augustana College.
Matthew Valverde (Young Luis)
Matthew Valverde has been praised in the New York Classical Review as having a "huge, handsome tenor voice."  He holds a Doctor of Musical Arts degree and a master's degree in vocal performance and literature from the Eastman School of Music (Rochester, NY), and degrees from Texas Christian University (Fort Worth, TX).  Matthew has just completed his third year as Assistant Professor of Voice at Adams State University in Alamosa, CO, where he also serves as Inclusive Excellence Liaison, supporting initiatives of diversity, equity, and inclusion.
Valverde made his Carnegie Hall debut in May 2014 and has been tenor soloist in performances including Handel's Messiah, Haydn's The Creation, Mendelssohn's Elijah, Mozart's Requiem, and Britten's Serenade and War Requiem.  Orchestral credits include: Buffalo Philharmonic Orchestra, Rochester Philharmonic Orchestra, National Repertory Orchestra, Rochester Chamber Orchestra, Rochester Oratorio Society, Finger Lakes Choral Festival, and the SLV Symphony.  He has appeared with the Rochester Lyric Opera, Finger Lakes Opera (Geneseo, NY), and Eastman Opera Theatre.  Valverde has performed with the Internationale Bachakademie's Festivalensemble Stuttgart (Helmuth Rilling), Vox Humana (David Childs), Voices Chamber Choir (William Weinert), First Inversion Vocal Ensemble (Lee Wright), and is the tenor section leader of EXIGENCE Vocal Ensemble (Eugene Rogers).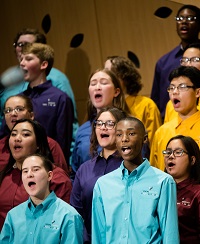 Members of VocalEssence Singers Of This Age (Chorus)
VocalEssence Singers Of This Age is a dynamic group of 50 young people from Minneapolis and Saint Paul high schools who sing, dance, write their own music, rap, and—most importantly—reflect the diversity of our community in its membership. Under the visionary leadership of G. Phillip Shoultz, III, the students sing a wide range of music—from classical to hip-hop and everything in between, perform in world-class venues, awaken their creativity by studying voice, dance, theatre, and spoken word, rehearse at Augsburg University to provide exposure to life in college, and belong to an accepting community of peers from all walks of life.
Rafael Rodriguez (Conductor)
Rafael Antonio Rodriguez is internationally recognized and highly regarded as a conductor and educator. His professional work has taken him throughout the Americas to Peru, Colombia, the Amazon region of Brazil, Bolivia, Mexico, Honduras, and to Costa Rica where he lived and worked for many years before returning to the United States.
While serving as Artistic Director and conductor for the national youth orchestra in the Sistema Nacional de Educación Musical (Costa Rica), Rafael led the Orquesta Sinfónica Manuel María Gutiérrez on an international tour to Mexico including performances at such prestigious venues as the Sala Nezahualcoyotl in Mexico City. He has also performed to sold-out audiences at the National Theatre of Costa Rica, and at the Gran Teatro Nacional in Lima, Peru.
Committed to excellence in teaching and to creating a collaborative musical experience for students and professionals alike, Rafael's background as a jazz pianist and arranger provide an uncommon foundation for a creative and emotive approach to orchestral performance.  Rafael is a graduate of the United States Naval Academy in Annapolis, Maryland. He received the Doctor of Musical Arts degree in Orchestral Conducting & Literature from the University of Colorado Boulder, and holds graduate degrees in Instrumental Conducting (M.M.) and in Education (M.Ed.) from universities in southern California. Currently, he serves on the music faculty at Augsburg University in Minneapolis.
Ahmed Anzaldúa (Pianist & Vocal Coach)
Ahmed Anzaldúa is a Mexican choral conductor, classical pianist, and music educator of Egyptian descent. He is an active musician, performing in Mexico and the United States frequently as a soloist and conductor with choirs, orchestras, in recitals, and as a collaborative pianist. He currently lives in the city of Minneapolis, Minnesota, and is the director and founder of Border CrosSing, an organization dedicated to integrating historically-segregated audiences, repertoire, and musicians through the performance of choral music. He is also a co-editor of the Justice Choir songbook.
Adam Rappel (Percussion)
Dr. Adam Rappel takes great pride in being a versatile percussionist.  He has performed in Germany, Switzerland, Luxembourg, Austria and Sweden. He has also performed with YOA – Orchestra of the Americas – in Brazil, Argentina and Uruguay. In addition, he performed in the first International Percussion Ensemble festival in Costa Rica with the University of Minnesota Percussion Ensemble. As an orchestral percussionist, he performs regularly with the Minnesota Orchestra, the Minnesota Opera, Saint Paul Chamber Orchestra, Mankato Symphony Orchestra, La Crosse Symphony Orchestra and the Central Wisconsin Symphony Orchestra.
Dr. Rappel has held teaching positions at the University of Wisconsin – Stevens Point, the University of Minnesota – Twin Cities, MacPhail Center for Music and Inver Hills Community College.  He is currently serving as Visiting Assistant Professor of Percussion at Gustavus Adolphus College in St. Peter, MN and is affiliate faculty at the University of Minnesota – Twin Cities, where he directs the Steel Drum Ensemble.  Adam received his Master's degree from the University of Minnesota, studying with Peter Kogan, Phil Hey, Steve Yeager and Fernando Meza. He is the first percussionist to ever receive the Doctorate of Musical Arts degree from the University of Minnesota – Twin Cities.  He is proudly endorsed by Innovative Percussion, Sabian Cymbals, and is a Yamaha Concert Percussion artist and clinician.
Maja Radovanlija (Guitar)
Maja Radovanlija was born in Belgrade, Serbia.  As a child, she won several awards in music festivals and competitions in former Yugoslavia. While in high school, she won second prize at the Petar Konjevic International Competition in Belgrade and took part in a classical music show for National Television of Serbia.
Maja completed her Bachelor degree at the University of Belgrade. As a graduate student (M.M and DMA) at Jacobs School of Music, Indiana University, she studied with Ernesto Bitetti, and with lutenist Nigel North. During her studies Maja performed many new works written for her, and started performing her own pieces, arrangements and improvised pieces, inspired by traditional music of Balkan countries.
Maja taught classical guitar for over 10 years in Belgrade Serbia. She was also on the guitar faculty for the Jacobs School of Music's pre-college guitar program, where she led an ensemble for kids ages 5-10. Beginning the fall of 2011, she was appointed as the only guitar faculty at the School of Music, University of Minnesota in Minneapolis. Maja is a member of several chamber ensembles and projects based in Minneapolis and Belgrade, such as Radovanlija-Chatterton guitar/flute Duo, Improvised Ecosystems, Szilard Mezei strings and flute Trio, and Minneapolis Guitar Quartet.
Sarah Grimes (Violin)
Violinist Sarah Grimes, a native of the Twin Cities, joined the Minnesota Orchestra in 2016, where she is a member of the first violin section. Before her appointment in the Minnesota Orchestra, she performed full time as a Guest Musician with the Saint Paul Chamber Orchestra. A graduate of the Northwestern University Bienen School of Music and formerly a member of the Civic Orchestra of Chicago, Grimes was concertmaster of the Northwestern Symphony Orchestra, performer and cofounder in student-led ensembles, and a freelance musician in the greater Chicagoland area.
Sarah has appeared as a soloist with the Minnesota Orchestra, Minnesota Sinfonia, Evanston Chamber Players, and most recently with the Mississippi Valley Orchestra in Spring 2019. An active chamber musician in the Twin Cities, Grimes performs for the Minnesota Orchestra Chamber Music Series, Liquid Music Series, the SPCO Chamber Music Series, Bakken Trio, Outpost, The Musical Offering, and at festivals including Kneisel Hall Chamber Music, Chamber Music Festival of the Black Hills and Astona International. She currently serves as concertmaster of the Mississippi Valley Orchestra. Her principal teachers include Sarah Kwak and Almita and Roland Vamos.
Susan Janda (Viola)
Susan Janda is a member of the Minnesota Opera Orchestra, Four Voices String Quartet, One World Consort (jazz-world music fusion), and is on faculty at Hamline University.  Recent work includes: Minnesota Orchestra and VocalEssence performances, upcoming CDs with Minnesota Opera, singer-songwriter Jonathan Brooke, vibraphonist Steve Yeager, jazz vocalist Lucia Newell. Janda makes her home in St. Paul with her husband and two boys, and has recently taken up the great sport of long blade speed skating…realizing a wish from long ago.
Teresa Richardson (cello)
Teresa Richardson is Assistant Principal cellist with the Minnesota Opera Orchestra.  Teresa has performed in many orchestras, including the Minnesota Orchestra, Evansville Philharmonic, Fort Wayne Philharmonic, and Mill City Summer Opera.  She has performed with Bakken Trio, The Musical Offering, Zeitgeist, VocalEssence, and onstage as soloist with the St. Paul Ballet.  Teresa appeared as soloist with orchestra performing concertos by Elgar, Haydn, Saint-Saens, and Boccherini.  Fulfilling a strong passion for teaching, Teresa is on the faculty at North Star Cello Academy and MacPhail Center for Music, and has taught at University of Wisconsin- Eau Claire.  Teresa earned Master of Music and Bachelor of Music degrees in cello performance from Indiana University in Bloomington, Indiana, where she graduated with high distinction under the instruction of Janos Starker, Emilio Colon, and Helga Winold.
Jon Cranney (Director)
Jon Cranney has been a member of the Minneapolis/St. Paul professional theatre community for over four decades.  He was a member of the Guthrie Theater Company in its early years and served as the Artistic Director in the 80s and 90s of the Tony Award honored The Children's Theatre Company. He has directed for many Twin Cities theatres as well as others across the nation and in Moscow, Japan and China.
He has also performed as an actor at The Guthrie Theater, The Children's Theatre Company, Chanhassen Dinner Theatre, Park Square Theatre and Yellow Tree Theatre, and has assisted on many projects as a director and writer for VocalEssence.
Details
Date:

May 25, 2019

Time:

2:00 pm - 4:00 pm

Cost:

Free

Event Category:
Venue
Neighborhood House

179 Robie St E




Saint Paul

,

MN

55107

United States

+ Google Map