Montserrat Boy Choir Digital Concert Program
FEATURING:
Montserrat Boy Choir (Escolania de Montserrat)
Llorenç Castelló, conductor
Mercè Sanchis, organ and piano
It is a great pleasure to welcome the Escolania de Montserrat (escolans means singers in the Catalan language). It was 10 years ago that Father Joseph Johnson (then at the Cathedral of St. Paul) asked if I had ever considered inviting this outstanding choir: No, was my answer, but what a great idea! Thus began the journey of contacting them and deciding who our partners would be to make this visit a reality.
The monks at St. John's Abbey were immediately interested—with both St. John's and Montserrat belonging to the Benedictine order. We were also delighted that the St. Vincent Archabbey in Pennsylvania was interested (thanks to the suggestion of VocalEssence Board member Fred Moore). And, we were encouraged and supported in the planning by Fr. Efrem de Montellá, Prefecte at Montserrat.
Housing of the choir boys was made possible by Aaron Carpenter, conductor of the St. John's Boys' Choir, with the help of many families within his organization as well as from Garrett Lathe, artistic director of the Youth Chorale of Central Minnesota. You can see that this visit only happened because of the work and cooperation of many individuals (not the least being the VocalEssence staff!); I am most grateful to everyone who had a part bringing the Escolania to Minnesota for the first time!
—Philip Brunelle, Artistic Director and Founder
LITURGICAL MUSIC IN MONTSERRAT
Germinans germinabit (It Shall Blossom Abundantly)
Gregorian Chant
Imperayritz de la ciutat joyosa (Empress of the Joyous City)
Llibre Vermell (14th century Codex)
Angelus ad pastores (The Angel Said to the Shepherds)
Narcís Casanoves (1747-1799)
Veni Domine (Come, Lord)
Felix Mendelssohn (1809-1847)
Two motets
Pablo Casals (1876-1973)
Oració a la Verge de Montserrat (Prayer to the Virgin of Montserrat)
Nigra sum (I am Black)
Salve Regina (Hail, Queen)
Bernat Vivancos (b.1973)
INTERMISSION
Organ Solo (to be announced)
CATALAN FOLKSONGS BY CATALAN COMPOSERS
Welcome!
Bernat Vivancos (b. 1973)
La gata i el belitre (The Cat and the Dog)
Francesc Civil (1895-1990)
L'ametller (The Almond Tree)
Bernat Vivancos (b.1973)
La nostra dansa (Our Dance)
Josep Ma. Ruera (1900 – 1988)
El cant dels ocells (The Song of the Birds)
Bernat Vivancos (b.1973)
Tres peces de El Bestiolari (Three Songs from The Bestiary)
Albert Guinovart (b. 1962)
Aranya de sostre (Spider on the Ceiling)
Rossinyol viatger (Nightingale Traveler)
Ull de bou de festa major (The Feast Day)
By Fr. Efrem de Montellá, edited by Philip Brunelle
GERMINANS GERMINABIT (IT SHALL BLOSSOM ABUNDANTLY)
Gregorian Chant
Every morning around the main altar of the Montserrat church this Gregorian chant is sung, an introit from the Solemnity Mass to Our Lady of Montserrat.
The flower will sprout and exult with joy and praise: the glory of Lebanon has been given to him, the beauty of Carmel and Sharon. Its foundations are in the holy mountains: the Lord loves the gates of Zion above all the tabernacles of Jacob. Alleluia.
IMPERAYRITZ (EMPRESS OF THE JOYOUS CITY)
Llibre Vermell
This motet praising the Virgin Mary comes from the 14th century Montserrat Codex (a songbook of songs and dances).
Empress of the joyous city, of paradise with all eternal joy, of abundant virtue, Mother of God by divine work. You are the rose of true benediction, fountain of Mercy that never fails.
ANGELUS AD PASTORES (THE ANGEL SAID TO THE SHEPHERDS)
Narcís Casanoves
This Christmas responsory, composed by an 18th century Montserrat composer in a pastoral style, depicts an angel announcing the birth of Jesus to the shepherds.
The angel said to the shepherds: I announce to you with great joy that a Savior has been born for you and for all people in the city of David. He is Christ the Lord. You will find the baby wrapped in swaddling clothes, lying in a manger.
VENI DOMINE (COME, LORD)
Felix Mendelssohn
This is a 3-voice motet for Advent that Felix Mendelssohn dedicated to the women's choir of the Trinità dei Monti church in Rome.
Come, Lord, and do not delay! Calm the deeds of your people and bring back the scattered ones to your land. Arouse your power, Lord, and save us.
TWO MOTETS
Pablo Casals
Pablo Casals was the internationally famous cellist from Catalania. The two motets are (1) a short prayer dedicated to the Virgin Mary of Montserrat showing Casals' devotion and longing toward the Virgin and (2) a text from the "Song of Solomon", exalting the figure of the Virgin of Montserrat in the cathedral whose face is black.
Oració a la Verge de Montserrat (Prayer to the Virgin of Montserrat)
Our Mother, Holy Virgin, pray for us and do not forget us, so pure with holy kindness.
If, as the nightingale sings, you are one of the Catalans, Divine Mother, remember what is in your heart in Catalonia, praying as you walk.
Nigra sum (I am Black)
I am a black but beautiful daughter of Jerusalem. Therefore, the King loved me and brought me into his bedchamber and said: Rise up, my fair one and come away.  For lo, the winter is past, the rain is over and gone; the flowers appear on the earth; the time of the singing of birds is come.
SALVE REGINA (HAIL, QUEEN)
Bernat Vivancos
This is a prayer that the Escolania sing to the Virgin every day at 1PM. The composer was a student at the Escolania and was the conductor from 2007-2014.  In 2018 his Lux perpetua was heard at a VocalEssence concert at the St. Paul Cathedral.
Hail, Queen, mother of mercy, our life, our sweetness and our hope.
In this valley of tears we cry to you. Turn our eyes toward you.
Blessed is Jesus, the blessed fruit of your womb.
Show us your mercy, O pious and sweet Virgin Mary.
INTERMISSION
ORGAN SOLO (TO BE ANNOUNCED)
WELCOME!
Bernat Vivancos
Composed as an entrance song for a concert.
When the angels sing in the heights,
A light shines smiling, and tells us: Who could see me!
Perhaps the Angels of Paradise?
Perhaps the Angels of heaven know how to sing a hymn
That makes us say: "Welcome"!
—Hilton Montgomery McHill, 1873
LA GATA I EL BELITRE (THE CAT AND THE DOG)
Catalan folk song, arr. Francesc Civil
A Catalan folksong telling of the relationship between a cat and a dog that has no explanation! It was composed by a former Escolania singer.
L'AMETLLER (THE ALMOND TREE)
Bernat Vivancos
In the middle of the mountain range
I see a blossoming almond tree.
God save you, white flag,
I must have delighted you!
You are the peace that is announced
Between the sun, clouds and winds…
You are yet the best time
But you have all the joy of it.
—Joan Maragall
LA NOSTRA DANSA (OUR DANCE)
Josep Ma. Ruera
A song in the style of the sardana, a joyful Catalan dance, danced in a circle, large or small, with all ages joining in moves right and left, with hand motions.
We will sing a sardana, oh, it will fly!
Because the heart asks us, oh, it will fly!
Singing with gusto, oh, it will fly!
Who wants to be good will be there!
And the heart bursts with joy on this clear day!
Our song of brotherhood is a sweet proclamation of peace
That should be heard all over the world, just like springtime
That will rejuvenate hearts.
How beautiful is the sardana when the sun is shining!
Her melodic notes are full of sweetness for everyone
As the hearts of the dancers scatter longings and love.
Beautiful is the dance, our dance, a precious jewel,
A sign loved by the Catalans in their circle, all, rich and poor,
Gathering together without hesitation.
Our dance is full of life, inviting us all as friends.
Beautiful, graceful sardana of Catalania.
EL CANT DELS OCELLS (THE SONG OF THE BIRDS)
Bernat Vivancos
This Catalan folksong was made popular by Pablo Casals on cello. The song tells of the birth of Jesus through the singing of birds in the sky.
Seeing the rise of the brightest light on this most lovely night,
The birds, singing, celebrate with delicate voices.
The linnet sang:  Oh!  How beautiful and lovely is the Child of Mary!
And the merry thrush sang: Death is defeated—my life is born.
TRES PECES DE EL BESTIOLARI (THREE SONGS FROM THE BESTIARY)
Albert Guinovart
Three playful songs depicting a spider, a nightingale, and a chiffchaff.
Aranya de sostre (Spider on the Ceiling)
He begins by finding a mosquito, then a fly, and for dessert—the wing of a butterfly. But he must stop eating after that—too much protein and the doctor will put him on a mandarin orange diet!
Rossinyol viatger (Nightingale Traveler)
The nightingale flies around Europe—to Andorra being careful of the cold mountain air; to Italy where the roads are filled with flowers; to Ireland singing a song on the dark roads; to Spain where, with a headache, it naps in a garden cabin; and to France where it fetches a grape and brings it back to Catalania.
Ull de bou de festa major (The Feast Day)
I have hunted an ox to make the party meal. Together we make the broth, charred pork, roasted chicken and pine nuts. We prepare small birds with a sajolida sauce, using the feathers for a mattress to rest on after the meal. I have 19 guests, all hungry, and with one feast, they are happy.
LLORENÇ CASTELLÓ
Llorenç Castelló, conductor, was born in Barcelona in 1976 and began his musical studies at the Escolania de Montserrat. He holds degrees in musical language, composition and piano from the Conservatori Superior de Música del Liceu, and is also a professor at the Department of Musical Education of the Autonomous University of Barcelona. In 2009 he became the Second Director of the Escolania de Montserrat, and in 2012 was also appointed director of the Capella de Música. In 2014 he became conductor of the Escolania de Montserrat, carrying on the musical tradition at Montserrat cultivated over the centuries.
MERCÈ SANCHIS
Mercè Sanchis, organist, was born in Esparreguera and holds degrees in piano, organ and chamber music from the Barcelona Superior Conservatory of Music. She has taken organ courses with Michael Schroeder, Daniel Roth and Montserrat Torrent and has performed with orchestras throughout Spain and with the most esteemed Spanish choirs. She has been pianist and organist of Orfeó Català since 1999 and organist of the Escolania de Montserrat since 2009.
ESCOLANIA DE MONTSERRAT
Escolania de Montserrat (The Choir of Montserrat) is one of the oldest music schools in Europe, dating back to the 13th century. Since that time many remarkable composers and performers have come from this Montserrat Music School. The Choir has 40-50 boys ranging in age from 9 to 14, coming from across Catalonia. Each chorister plays two instruments—piano and one other—in addition to their voice lessons and playing in the Montserrat orchestra.In recent years the Escolania has toured on 5 continents as well as many concerts in its home of Catalonia. In addition to their solo concerts, they have sung with many orchestras in the Netherlands, Andorra, and throughout Spain; in Barcelona they have performed in operas of Britten and Tchaikovsky at the Gran Teatre del Liceu. This is their first visit to Minnesota!Today, the aim of the Escolania as in the past, is singing in the daily prayer service in the sanctuary for the large audience of pilgrims who come from all over the world. Their objective is to share the sacred music of composers of the Montserrat School as well as composers of international acclaim. As choristers (escolans in Catalan) they are messengers of peace and beauty, crossing all kinds of boundaries for their listeners.
Saint John's Abbey in Collegeville, Minnesota is a Benedictine monastery of approximately 100 monks—brothers and priests—living according to the sixth-century Rule of Benedict adapted to contemporary conditions. The monks live in community, hold possessions in common, eat together, and pray together four times a day. Many monks live at the monastery but some are stationed in area parishes and chaplaincies. They work in a variety of positions and ministries on campus and in the area. On the campus is Saint John's University which is in partnership with the neighboring College of Saint Benedict, the graduate School of Theology and Seminary, the Preparatory School, Liturgical Press, Hill Monastic Manuscript Library, Saint John's Bible in the Bible Gallery, the Pottery Shop, Saint John's Boys' Choir, and Collegeville Institute for Ecumenical and Cultural Research, all on the grounds of beautiful forests and lakes. The abbey Guesthouse receives guests and visitors, and the monks are happy to welcome Christians and seekers of all traditions to their worship service.
For more than five decades, VocalEssence has provided opportunities for singers from the Twin Cities area to create incredible music together and build connections as part of the vibrant arts community in Minnesota.
VocalEssence is known for introducing audiences to music and artists who are not yet known, often welcoming guest artists, composers, and conductors who are emerging, have unknown works, or represent a variety of cultures. Welcoming all members of the greater community, VocalEssence embodies the motto: Together We Sing.
PHILIP BRUNELLE
Artistic Director and Founder
Philip Brunelle, artistic director and founder of VocalEssence 54 years ago, is an internationally-renowned conductor, choral scholar, and visionary. Philip has conducted symphonies, choral festivals, and operas on six continents. He holds five honorary degrees, served 9 years as Vice President of IFCM (International Federation for Choral Music), and has been recognized for his commitment to choral music by the governments of Norway, Hungary, Sweden, Mexico, and the United Kingdom. In 2019, he was awarded the American Prize in Choral Conducting and, in 2020, was given the Honorary Member Award by the Society for American Music. This fall Philip was appointed a National Arts Associate of the Sigma Alpha Iota Music Fraternity. Philip is also Organist-Choirmaster at Plymouth Congregational Church, Minneapolis. During the pandemic Philip recorded almost 300 "Musical Moments" which can be accessed HERE and his thoughts on music are at RenaissanceManpodcast.com.
G. PHILLIP SHOULTZ, III
Associate Artistic Director
G. Phillip Shoultz, III, associate artistic director, uses the power of the spoken word and song to foster community and inspire action among people of all ages and abilities. Phillip conducts festival choirs and leads workshops across the United States and beyond. He serves on the faculty of the University of St. Thomas and guides the ministries of worship, music, and the arts at Westwood Lutheran Church. The Minnesota Orchestra regularly engages Phillip to host their Young People's Concerts and his online presence continues to grow as his pandemic livestream, Take 5 with GPS, rapidly approaches the 450 episode milestone. The winner of numerous honors, including the ACDA Graduate Conducting Competition and multiple Teacher of the Year awards, Phillip founded "Table for More" in the summer of 2020 to help organizations address issues related to innovation, equity, and belonging in the arts. Phillip lives in St. Louis Park with his wife, Michelle, and their two children (Malachi and Lydia Grace).

MARY JO GOTHMANN
Accompanist
Mary Jo Gothmann joined VocalEssence as staff accompanist in 2015. She enjoys a varied career as a chamber musician, soloist, opera coach, and organist. Mary Jo performs frequently with the Minnesota Orchestra and Saint Paul Chamber Orchestra, and is a graduate of Metropolitan Opera Lindemann Young Artist Program, University of Minnesota, New England Conservatory, and St. Olaf College. Mary Jo is the founder and Artistic Director of the Joya Chamber Music Series at Zion Lutheran Church in Anoka.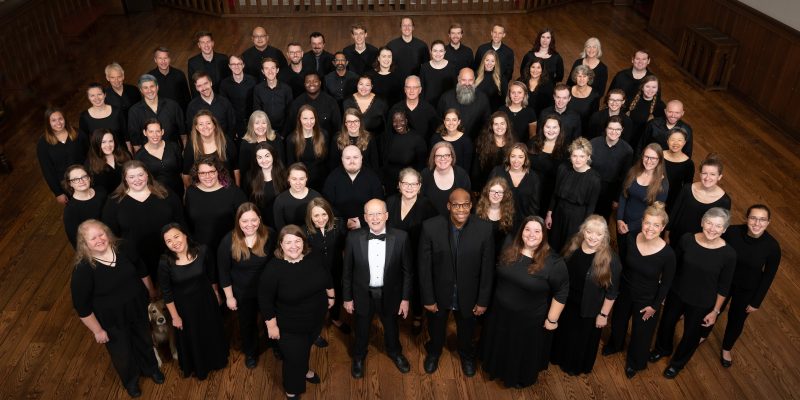 VOCALESSENCE CHORUS
The VocalEssence Chorus is a group of talented and enthusiastic singers from many different walks of life, united by their love of singing and community. Performing a wide variety of musical styles, premiering new works, and sharing the stage with a diverse array of guest artists, the Chorus is a welcome home for singers who wish to continue making music throughout their adult lives.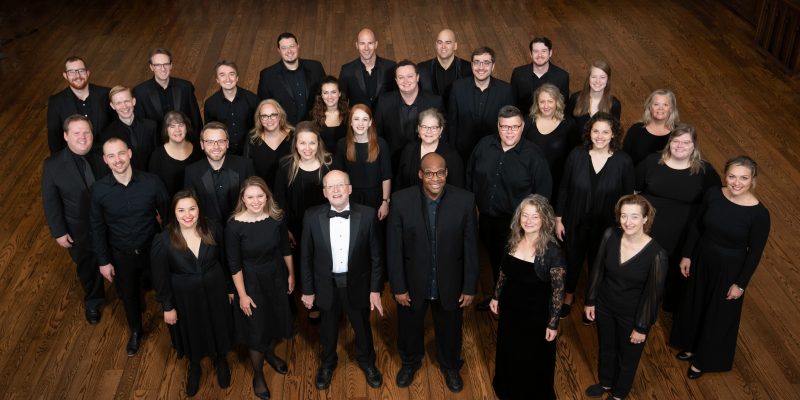 VOCALESSENCE ENSEMBLE SINGERS
The VocalEssence Ensemble Singers have established an international reputation because of their extensive catalog of recordings and broad range of unique repertoire. This chamber choir, whose members hail from a wide variety of professions, is bound together by their skilled artistry to create what The Times of London has described as a "flawless" sound.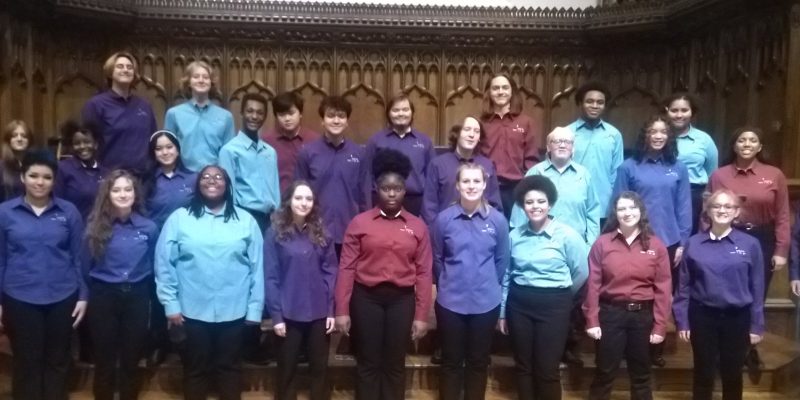 VOCALESSENCE SINGERS OF THIS AGE
The VocalEssence Singers Of This Age (VESOTA) is a community of Twin Cities teenagers engaged in expanding what it means to be a choir and, encouraging a wider circle of participation in the artform. Presenting music ranging from classical to hip-hop, they use creativity and collaboration to build an accepting community, equipped with the skills to lead social change in our society.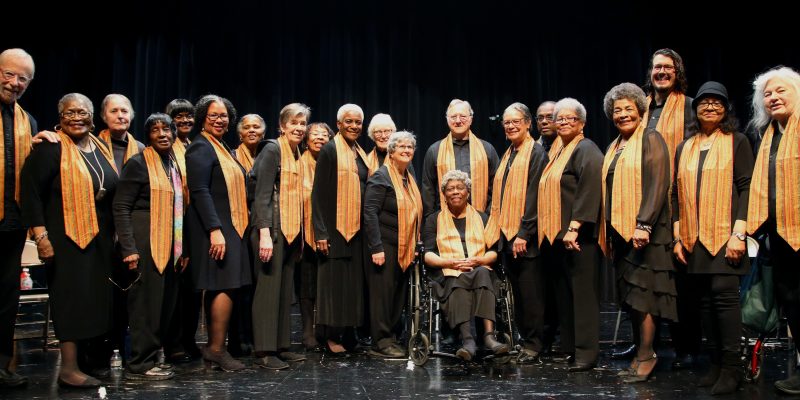 VOCALESSENCE VINTAGE VOICES
VocalEssence Vintage Voices is an exciting choral program that integrates the arts into the everyday lives of older adults. Guided by a desire to create a welcoming atmosphere and remove barriers for participation, these choirs sing to build community, combat loneliness and isolation, and improve physical and emotional wellbeing.
VocalEssence Board of Directors and Staff
David Myers
Past-President
Torrie Allen
Vice President
Daniel Fernelius
Secretary
Kristen Hoeschler O'Brien
Treasurer
Mary Ann Aufderheide
Tanya M. Bransford
Philip Brunelle
Cassidy McCrea Burns
Barbara Burwell
Mirella Ceja-Orozco
Margaret Chutich
Dan Dressen
Martha Driessen
Anna K. B. Finstrom
Cassandra Garnett
RJ Heckman
Valton Henderson
Daniel Kantor
Lisa Merklin Lewis
Paul H. McDonough
Rhoda Mhiripiri-Reed
Fred Moore
Richard Neuner
Jim Odland
Joanne Reeck
Amanda Storm Schuster
Don Shelby
Elizabeth Truesdell Smith
Jeff Smith
Kristina Rodel Sorum
Timothy C. Takach
Rabindra Tambyraja
LIFETIME DIRECTORS
Ann Barkelew
Ann Buran
Art Kaemmer
Nikki Lewis
Mike McCarthy*
Dave Mona
Dorene Wernke
HONORARY DIRECTORS
Dominick Argento*
William Bolcom
Dave Brubeck*
Stewart Copeland
Aaron Copland*
Håkan Hagegård
Louise Heffelfinger*
Eskil Hemberg*
Betty Hulings*
Sigrid Johnson*
James Earl Jones
Garrison Keillor
Donald Mitchell*
Helmuth Rilling
John Rutter
Peter Schickele
Dr. André J. Thomas
Eric Whitacre
*In remembrance
ARTISTIC STAFF
Philip Brunelle
Artistic Director and Founder
G. Phillip Shoultz, III
Associate Artistic Director
Robert Graham
Learning and Engagement Manager | Conductor, Vintage Voices
Mary Jo Gothmann
Accompanist
John Jensen
Accompanist, Vintage Voices
ADMINISTRATIVE STAFF
Azure Anderson
Executive Assistant
Mary Ann Aufderheide
Executive Director
Jeff Bina
Director of Finance and Operations
Rhiannon Fiskradatz
Learning and Engagement Manager
Laura Holst
Development and Marketing Associate
Ethan Johnson
Director of Artistic Operations
Amanda Timmer
Director of Marketing and Communications
Elissa Weller
Director of Development
Would you take 5-7 minutes to give us some feedback?
To take our survey, click the button below.
SPECIAL THANKS FOR THE SUPPORT OF THIS CONCERT
Bob and Kathie Goodale Legacy Foundation
Steven and Mary Kennedy
Alfred P. & Ann M. Moore
Arthur Sands
Lissa Stuart
Susan Stuart
We are grateful for the support given to this endeavor by The St. John's Boys' Choir and the Youth Chorale of Central Minnesota families who have provided housing, meals, and transportation to our guest during their stay. We are also thankful to the St. John's Pottery Studio and the Hill Monastic Manuscript Library for taking time to offer presentations to our guests while on the Saint John's University Campus.
Aaron Carpenter
Fr. Ignasi M. Fossa Colet
Garrett Lathe
Fr. Joseph Johnson
Eva Manteca
Fr. Efrem de Montellà
Fr. Anthony Ruff
David Stevens, Mill City Museum
Kent Whitworth, Minnesota Historical Society
Eli Baumgartner
Ben Brunnette
Anders Eckman
Joseph Ellickson
David Gindra
Robert Graham
Joe Kastner
Nathan Petersen-Kindem
Erik Krohg
Nicholas Mattson
Bill Pederson
Mike Schmidt
Thank you, VocalEssence Supporters
VocalEssence has a large group of committed supporters and is honored by the many gifts received in memory, appreciation, and celebration of friends and family that are too many to list in this concert program. Please click the button below to see a full list of supporters and special tributes.