Classical MPR: VocalEssence celebrates the legendary Marian Anderson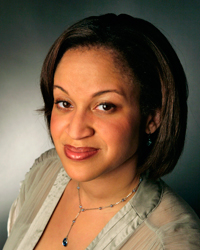 February 15, 2013
ST. PAUL, Minn. —
Marian Anderson is twice a
legend: classical singer, and civil rights icon. When Toscanini first
heard Marian Anderson in 1935, he said: "A voice like hers is heard only
once in a hundred years." But four years later, she was forbidden to
sing at Constitution Hall in Washington DC because she was a black
woman. In protest, First Lady Eleanor Roosevelt arranged a concert at
Lincoln Memorial, which drew a crowd of 75,000. On Sunday, February 17,
the 2013 VocalEssence "Witness" concert pays tribute to Marian
Anderson's legacy. Classical MPR's John Birge learned more from the
singer who'll evoke the spirit of Anderson, Marlissa Hudson.