Joe Davis and G. Phillip Shoultz, III Interviewed on WCCO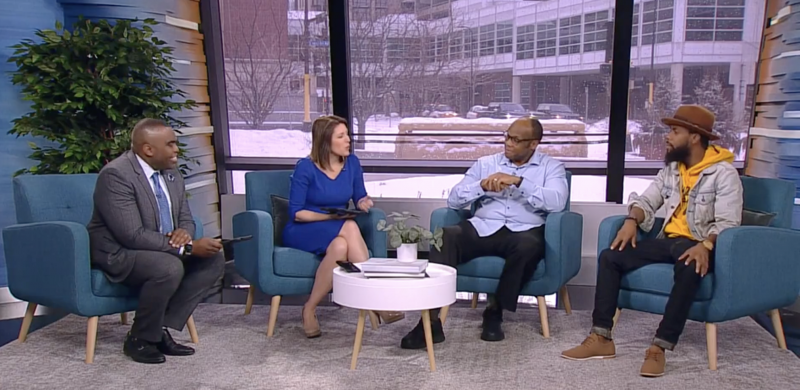 A.J. Hilton and Heather Brown interview G. Phillip Shoultz, III and Joe Davis on WCCO
On Monday, February 20, Joe Davis, artist, and G. Phillip Shoultz, III, associate artistic director were interviewed on WCCO. They shared information about the collaboration between Joe Davis and VocalEssence and what to expect at WITNESS: Reawakening Love on Saturday, February 26, 2023, 4 PM at Orchestra Hall, Minneapolis.
Click the button below to watch the interview.
For tickets and more information, click the button below.