Josh Groban charms adoring Xcel Energy Center crowd and reveals 'I'm half Norwegian!'
by Ross Raihala
 | UPDATED: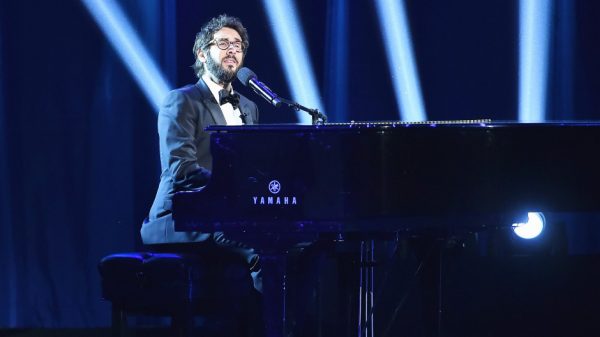 About 9,000 moms and grandmas gave Josh Groban a warm welcome Friday night when the 37-year-old baritone performed his first Twin Cities concert in more than five years.
Groban delivered his usual tasteful, personal, gently humorous and politely polished evening of music. Whatever one might think of his decidedly middle-of-the-road approach, it's tough not to fall for his low-key, casual charm.
Broadway crossover star Idina Menzel proved to be the perfect opener for Groban and warmed up the crowd with a set heavy on songs from "Rent," "Wicked" and "Frozen" alongside odder choices like her dramatic take on Modern English's new wave classic "I Melt with You."
For "Do You Want to Build a Snowman" from "Frozen," Menzel added a few lines from the Beatles' "Dear Prudence" at the end of the song to fine effect. She led the crowd on a singalong through "Rent's" "No Day but Today" and kept them under her spell for her one-two punch of "Let it Go" (from some cartoon) and "Defying Gravity" ("Wicked").
Groban opened with the melodramatic "Bigger Than Us" from his latest record "Bridges" and followed it with his 2006 smash "You Are Loved (Don't Give Up)." And he kept the whole mini spectacle thing going throughout his show, which featured a world-class band, 12-piece string section and for several songs — including his signature "You Raise Me Up" — members of Minneapolis' VocalEssence chorus.
Given his powerful vocals, even Groban's ballads felt bigger than life, including his cover of Billy Joel's "She's Always a Woman" and "Lullaby," one of two numbers he sang with Menzel.
Groban's been busy in the five years since we last saw him. He spent a year and a half starring in "Natasha, Pierre and The Great Comet of 1812" on Broadway and followed that up by hosting the Tony Awards. He also landed a co-starring role alongside Tony Danza in "The Good Cop," a comedic police procedural show that debuted on Netflix in September.
All of that extracurricular activity has sharpened his skills as an entertainer, but his secret weapon remains his undeniable charm. Groban's got the gift of gab and a penchant for self-deprecation, a winning combination in his case. During Friday's show, he talked about Broadway and songwriting and spending the last few days across the river: "I ate my way through Minneapolis."
He got the biggest cheers, though, when he announced "I'm half Norwegian!" He explained that he's got plenty of relatives living in the area, revealed that his parents were attending Friday's concert and stressed that family overall is super duper important. No wonder your mom thinks he's so adorable.