VocalEssence celebrates 50 years of making musical bridges — and that first boost from Aaron Copland
by Kathy Berdan
October 4, 2018: https://www.twincities.com/2018/10/04/vocalessence-50th-anniversary-concert-ordway-st-paul-philip-brunelle-aaron-copland-cantare/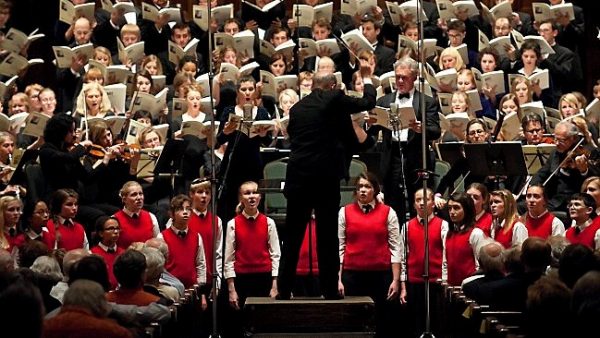 Harmony through harmony.
That's a good description of what Twin Cities choral stalwart VocalEssence has been doing for half a century. Founder and director Philip Brunelle and the group's 30-member professional Ensemble Singers recently returned from a trip to Mexico City, where they performed with 30 Mexican singers and a local orchestra and the Qrquesta Sinfonica de Mineria on Beethoven's Ninth. There were workshops, and VocalEssence presented a concert of American music during the eight-day trip.
The singers stood soprano by soprano and tenor by tenor, not two separate choruses, Brunelle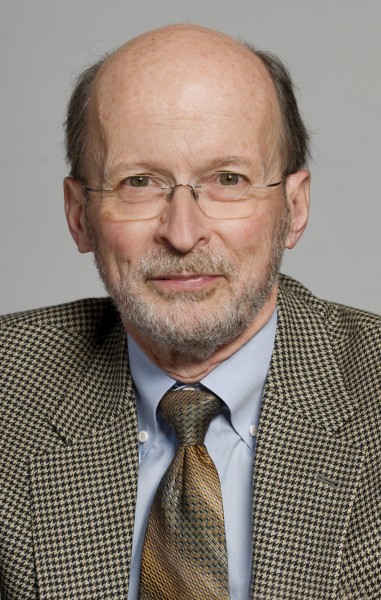 says. They came home with musical memories and a better understanding of the country through the people they met.
As VocalEssence prepares to celebrate 50 years at a concert Saturday, Brunelle talked about the musical bridges he's created with Mexico and building the chorus.
"It started with a bang," Brunelle says of VocalEssence's beginning. Choruses were in a rut, performing standards, he says. "There's so much other music out there."
So, Brunelle picked up the phone and called legendary composer Aaron Copland to ask if he would lead the local group in a performance of his own works. "You never know if you don't ask," Brunelle says.
Copland was surprised. "Young man," he told Brunelle, "no one's ever asked that before."
VocalEssence got Copland, and the two men became friends, Brunelle says.
Since then, VocalEssence has commissioned 300 pieces, staged 29 "Witness" programs highlighting African-American music, performed 500 world premieres and created a youth choir "that looks like the community," Brunelle says.
The recent trip to Mexico is the latest in a long association with that country. Eleven years ago, Brunelle wanted to expand the group's musical horizons and looked south. "Mexico is our neighbor. What do we know about the choral music there?" he asked.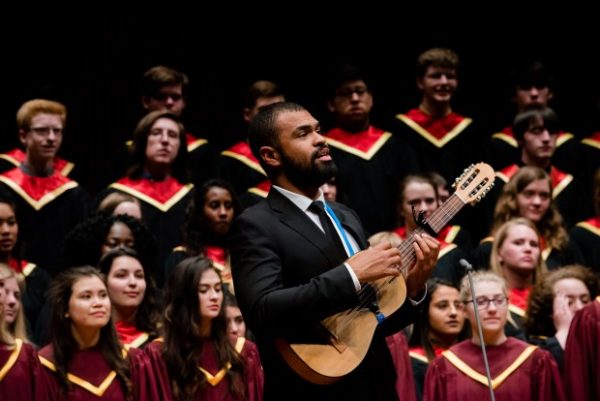 He began the Cantare program, which invites Mexican composers to write music for Twin Cities schools. Two composers arrive in October to meet students. They return to write the music, which arrives in December. The composers come back in March to work with the students ("and see some snow," Brunelle laughs) and the music is performed in May.
The program has worked with 18 different composers over the years and is funded by corporations, grants and the Mexican consulate in St. Paul.
"In my perfect world, we would have this in all 50 states," Brunelle says. "Singing just does it."
And any look back at 50 years of VocalEssence has to include the June 2015 performance with the Rolling Stones at TCF Bank stadium on "You Can't Always Get What You Want."
Performances on the late August-early September trip to Mexico were "packed. Just packed." The audience tossed flowers on the stage, just one of "a number of wonderful things like that."
On the flight home, Brunelle asked the singers to share their thoughts on the trip. The heartfelt notes included this:
I felt in many ways it was the perfect combination of what VocalEssence does well — beautiful singing combined with a love of community and friendship. The whole week felt like an arm outstretched to our Mexican neighbors, accompanied by unspoken words, "We are all brothers and sisters in music. We are better together."
VOCALESSENCE 50TH ANNIVERSARY CONCERT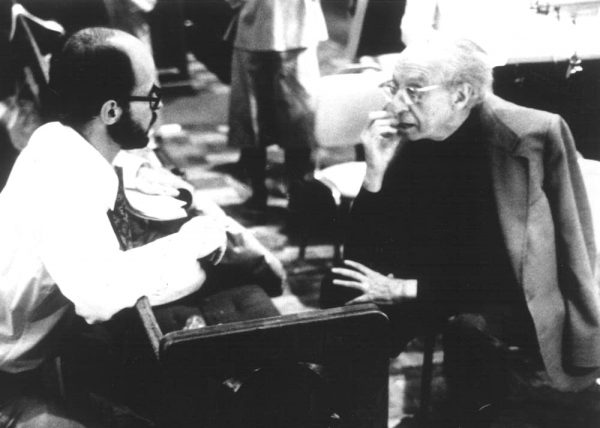 Choosing music from 50 years of performances for Sunday's concert was no easy task, Brunelle said.
VocalEssence Chorus and Ensemble Singers will start the show just like the choir at the first performance in 1969: with Aaron Copland's "In the Beginning." Other songs on the program that VocalEssence fans might have missed the first time around include Benny Andersson's "Kristina" and John Philip Sousa's "El Capitan." The singers will get some help from longtime musical friends in the Twin Cities, Brunelle says, including Bradley Greenwald, Maria Jette, Dessa, Don Shelby, Clara Osowski and Vern Sutton.
What: 50th anniversary concert
When: 4-6 p.m. Sunday
Where: Ordway Concert Hall, 345 Washington St., St. Paul
Tickets: $40-$20
Plus: There will be a preconcert conversation from 3 to 3:30 pm. A dinner will follow at the Landmark Center from 6:30 to 8:30 p.m., with food by Deco Catering. Tickets for the dinner are $75.
For more info: vocalessence.org