VocalEssence marks milestone season with new voices, unique collaborations
http://spokesman-recorder.com/2018/06/04/vocalessence-marks-milestone-season-with-new-voices-unique-collaborations/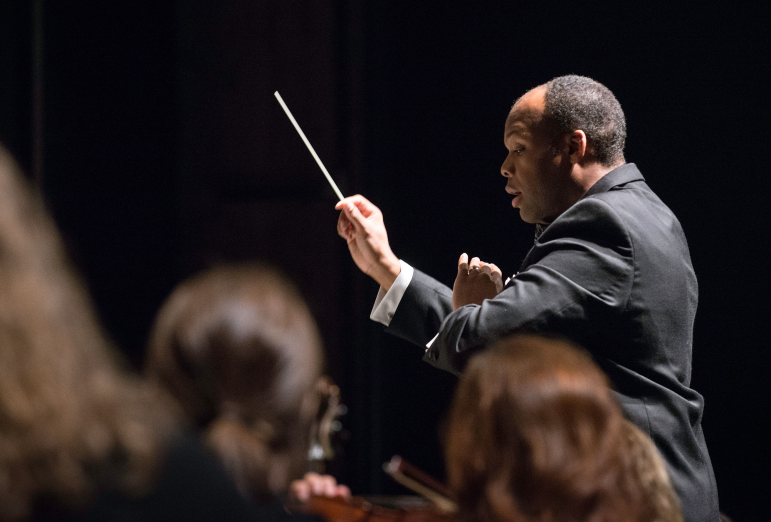 Minneapolis-based choral organization VocalEssence has recently unveiled the musical offerings for its jubilee 50th season. Highlighting a diverse lineup of concerts and programming, the nonprofit's 2018-2019 season promises outdoor summer sing-alongs, a new family series, and musical celebrations of inclusion, perseverance and identity. The season kicks off in August with a look back at the nonprofit's historic journey.
"When I founded VocalEssence in 1969, I knew that both the tradition of choirs and the community I lived in could benefit by the inclusion of new voices and new perspectives in the art," said VocalEssence Founder and Artistic Director, Philip Brunelle in a press release. "I'm very proud to see what we've achieved — touching lives from children to seniors, bridging cultures with educational programs, and commissioning work from artists, both world-famous and emerging," he added.
"This season has a feeling of triumph about it because it's a validation and continuation of our mission," said VocalEssence Associate Conductor G. Phillip Shoultz, III.
"The beginning of the year opens with a retrospective, so for me to share the podium with [Brunelle] on things that have had great meaning for the organization through the 50 years is exciting," Shoultz told the MSR. "But then to immediately turn and look forward after that…will be great."
Shoultz hails from Columbus, GA, and is embarking on his fifth season with the organization. In addition to sharing the podium with Brunelle as conductor, he is also the director of learning, engagement and community programs, including WITNESS, ¡Cantaré!, and the Carnegie Hall Lullaby Project.
As he explained, "VocalEssence has a concert series [consisting of] main subscription concerts. And then we have several programs that involve learning initiatives like WITNESS, which has its own subscription concert, but also a young person's program of the same theme where we're in 50 schools…and have a curriculum that we put together.
"And, we engage teaching artists like Ginger Commodore, T. Mychael Rambo and Roxane Wallace…who go into the schools and lead workshops. And then the students come together for a culminating experience at Orchestra Hall."
Shoultz cited WITNESS, with this year's theme of "Yet They Persist," as one of the offerings he's looking forward to this season. "WITNESS is always exciting because that is the one program that I pretty much create myself artistically," he said. "This theme of 'yet they persisted,' it just kinda stuck with me.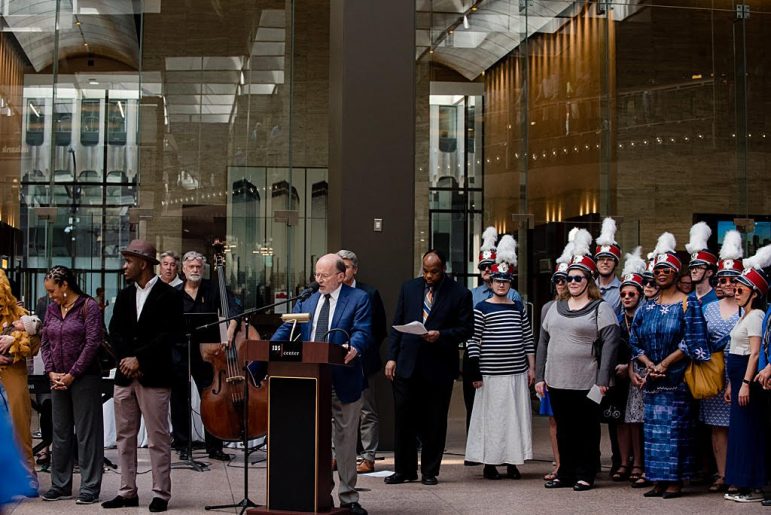 "'Could we celebrate the trailblazing women, particularly the ones in our own community?' For me it was some great learning — to learn about Hallie Quinn Brown, and what she meant and why we have the Hallie Q. Center. And to be able to pay homage to her and then Sharon Sayles Belton [Minneapolis' first Black and female mayor], and [Rep.] Ilhan Omar [the first Somali American Muslim woman lawmaker] and Andrea Jenkins [the first transgender Black woman lawmaker] and to put that in a way to musically represent what they stand for.
"We'll have diverse pieces of music to represent perseverance and triumph through time and strength and music by African American composers, by African American female composers," said Shoultz about the February 2019 offering. "Then we have the Spelman College Glee Club; you know, being a Georgia boy, any time I can get one of our HBCUs — Morehouse or Spellman up here — I'm going for it!"
Shoultz also said he's excited about "Identity," which will allow youth to create expressions that "relates to their identity or connects to who they are in the world." Playing off the theme of age identity, the senior choir, Vintage Voices, will join the youth choir in a collaborative piece that Shoultz said will be created through their collective input.
Another unique offering is "Tales & Tunes," which will showcase the work of the "Lullaby Project" that offers teenage moms at Longfellow High School a platform to create original lyrics and music in the form of lullabies for their children.
The opportunity to engage with people from various ages and backgrounds is something Shoultz said he most cherishes about his work at VocalEssence. "Whether it's a preschooler learning to keep a steady beat…to an older adult who finds joy in singing the songs from their past — slightly off-key, but with great vigor — all of that brings me as much joy as when we're on stage with our professional singers," said Shoultz.
He added, "There's a reason we were given a voice, and it's the most personal form of human expression that we have and every person has the ability to do it.
"We're on a mission to encourage everyone to find his or her voice and then to put it together to make community."
VocalEssence's 2018-19 season kicks off with The Wizard of Oz Movie Sing-Along, August 31, 2018. Find more info about the upcoming season by going to https://www.vocalessence.org.