Welcome the holidays with "Welcome Christmas 2012" on Classical MPR
Welcome Christmas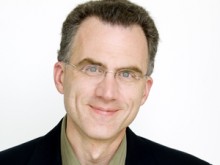 American Public Media and Classical Minnesota Public Radio will present the annual Welcome Christmas
broadcast, hosted by John Birge.
The one-hour program will run
twice on 99.5 FM in the Twin Cities and online at classicalmpr.org:
Tuesday, December 11, 2012 at 7pm
Christmas Day, December 25, 2012 at 5pm
This year's VocalEssence Welcome Christmas broadcast features music from our 2011 concert, including So Hallow'd Is the Time by
Stephen Paulus and our 2011 carol contest winners: "That Yönge Child"
by James Kallembach and "O Stella de Bethlehem" by Robert Sieving.
Welcome Christmas is broadcast each year by more than 100 radio stations across the country via American Public Media.
On the program:
arr. John Rutter: Il est né, le divin enfant
arr. Healey Willan: Quelle est cette odeur agréable
arr. Henk Badings: À la venue de Noël (With the coming of Christmas)
arr. Stephen Mager: Un flambeau, Jeannette, Isabelle
James Kallembach: That Yönge Child [World Premiere]
arr. Malcolm Williamson: Ding Dong! Merrily On High
arr. Stephen Jackson: Noël Nouvelet
Stephen Paulus: So Hallow'd Is the Time: Selections
Bizet L'Arlésienne: March of the Three Kings
Robert Sieving: O Stella de Bethlehem [World Premiere]
Adolphe Adam: Cantique de Noël (O Holy Night)
arr. Todd Wilson: Les anges dans nos campagnes