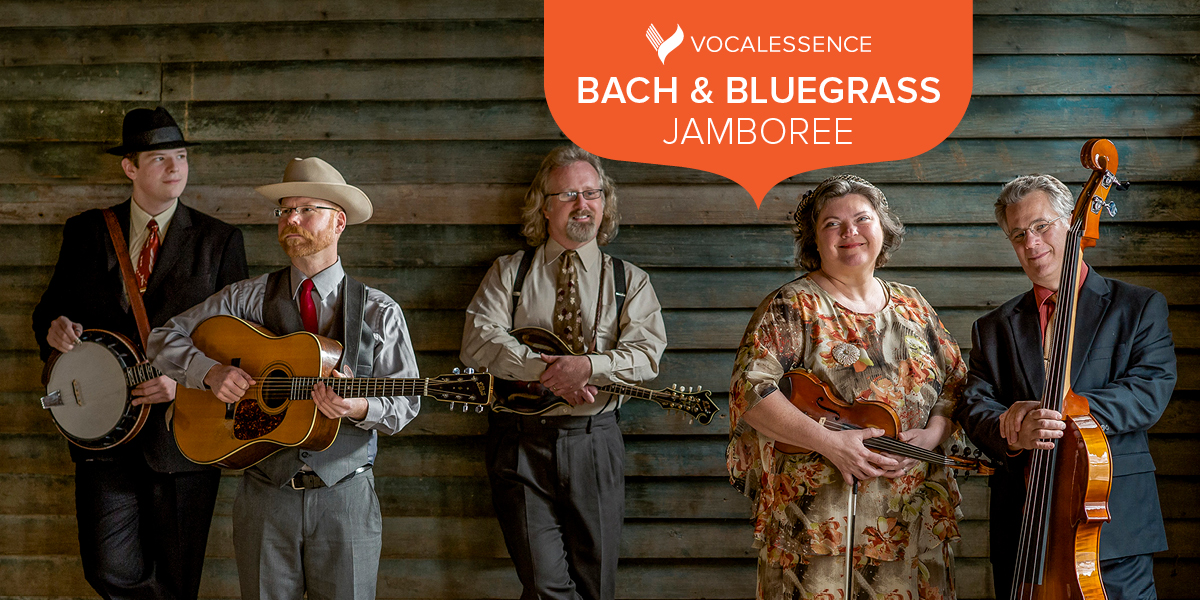 VocalEssence Chorus & Ensemble Singers
Monroe Crossing
Get ready for toe-tappin', knee-slappin' fun as VocalEssence breathes new life into J.S. Bach and the 500th anniversary of the Protestant Reformation with special guest, Monroe Crossing. Hear VocalEssence perform some of Bach's most jubilant music alongside gospel bluegrass tunes and a regional premiere of Carol Barnett's Bluegrass Te Deum with Monroe Crossing and the VocalEssence Ensemble Singers.
Tickets are also available as part of a 49th Season Subscription. Single tickets go on sale on Monday, August 7, 2017.
Concert Program Book