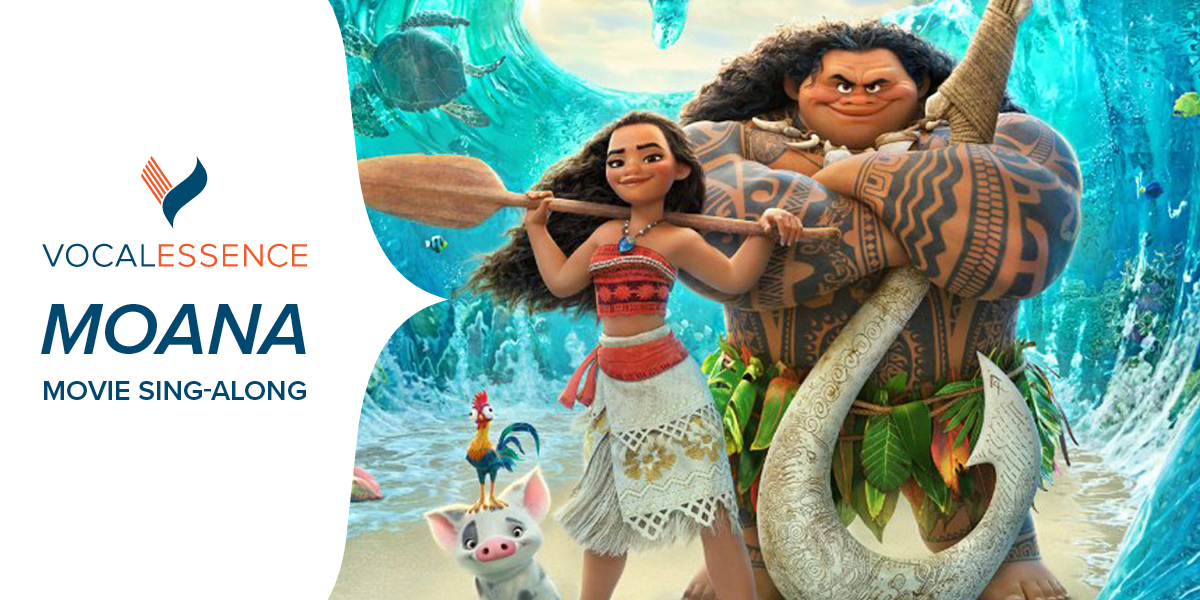 This event is no longer on sale online or by phone. A limited number of tickets will be available for sale at the door.
Whether it is Moana, Maui, or even Hei Hei, "make way" for your favorite character on screen at a Moana movie sing-along led by members of our youth choir, VocalEssence Singers Of This Age. Create a craft to take home and voyage into the castle for Moana treasures to win a prize. ASI Museum admission included. "You're welcome!"
Tickets: Adults (18+) $15 / Child (0-17) FREE
Tickets are also available as part of a 2019-20 Family Series Subscription.
Performers
Three Things to Know
All ages are welcome, and this is best enjoyed by children age 4 to 10.
Dwayne "The Rock" Johnson, who voices Maui, comes from a long line of Samoan wrestlers. In fact, the appearance of Maui in the film was based on his grandfather.
When Moana wears red feathers, it symbolizes royalty. In Pacific Island cultures, red is a color of royalty, so it's fitting that the daughter of a chief wears that bold, vibrant, and royal hue—especially for ceremonial occasions.
Listen