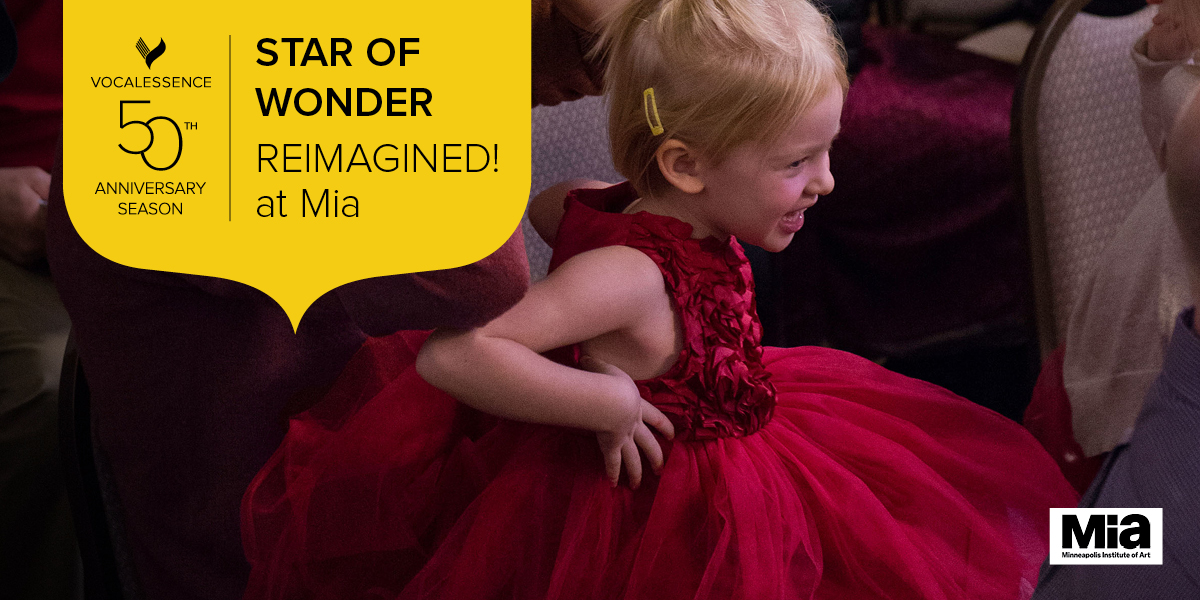 This event is sold out. A limited number of tickets may be available for purchase at the door beginning at 10:30 AM.
Members of the VocalEssence Ensemble Singers
VocalEssence Singers Of This Age
Deck the hall with VocalEssence at this hands-on holiday event. Clap, wiggle, and sing along to your favorite carols, and try your hand at creating a holiday-themed craft to take home. Sit up close and experience the wonder of singing together (maybe for the first time). Pillows, baby bottles, and teddy bears welcome!
All ages welcome. Children and youth ages 0-17 are free, with the purchase of an adult ticket.