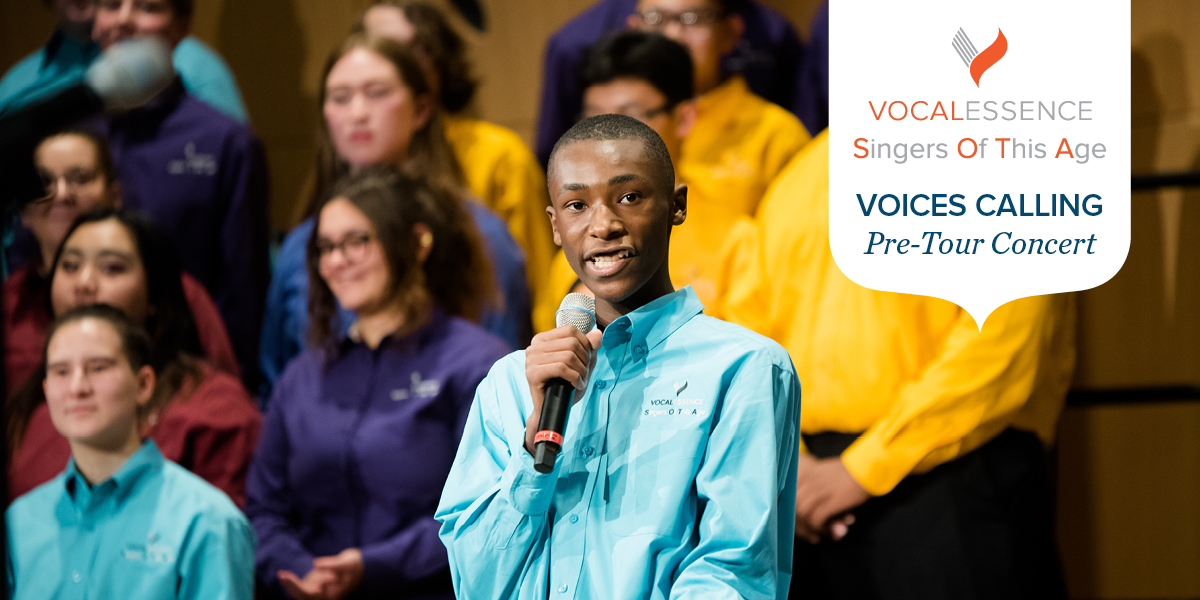 Cheer on our young stars of VocalEssence Singers Of This Age as they prepare to head off on their first Midwest tour showcasing favorites from the past season. These talented and charismatic high school singers will delight you with a blend of music that includes everything from classical to hip-hop, and they invite you into a world where music breaks down the walls that divide us.
Tickets: Adults (18+) $15 / Child (0-17) FREE
Tickets are also available as part of a 2019-20 Family Series Subscription.
Performers
Three Things to Know
All ages are welcome at this concert, and it is best enjoyed by children ages eight and up.
This is the third year of the radically diverse youth choir VocalEssence Singers Of This Age that brings together high school students from across the Twin Cities metro area.
VocalEssence Singers Of This Age members not only work with VocalEssence artistic staff, but also with diverse, groundbreaking artists in our community including Emmy award-winning actor T. Mychael Rambo, Verve-winning spoken-word artist/arts educator Niles (Chadwick Phillips), Karen Charles and Threads Dance Company, and NBC's The Voice contestant, Ashley DuBose.