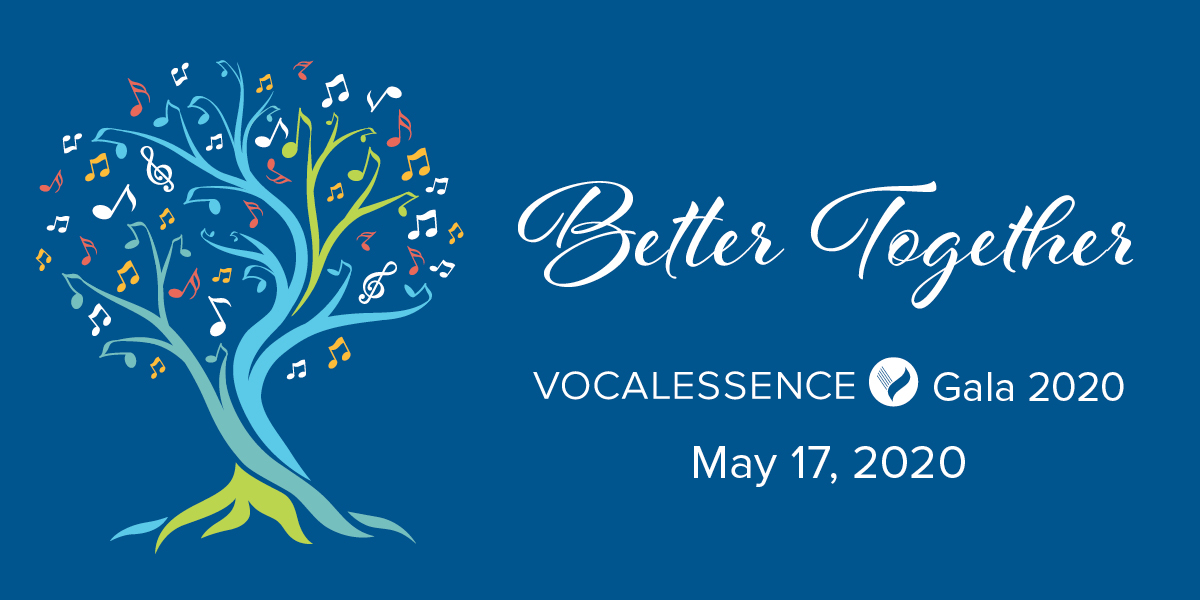 Raise your voice for our community at the VocalEssence Gala 2020—Better Together. Celebrate all the ways we are better together through the great programs we offer, especially honoring the VocalEssence WITNESS 30th Anniversary. VocalEssence will be joined by special guests from past and present showcasing the work we do building community through song. Bid in the not-so-silent auction, join us in singing together, enjoy delicious cuisine, and raise your glass to toast VocalEssence! Together we sing!
Performers
Tickets
Individual tickets will go on sale on Monday, February 3, 2020. If you would like to reserve a full table, click on sponsorships above or contact Elissa Weller regarding table sponsorship options.
Showcase your company or business at the VocalEssence Gala 2020—Better Together by becoming an event or table sponsor. Visit our sponsorship page for more details.
The VocalEssence Gala boasts an incredible live and "not-so-silent" auction with more than a hundred incredible packages for donors to bid on. To have your donation considered to be included in the silent or live auction, please submit our online auction donation form.
Want to be kept up to date on event happenings? Add your name to our VocalEssence Gala 2020 Mailing list.