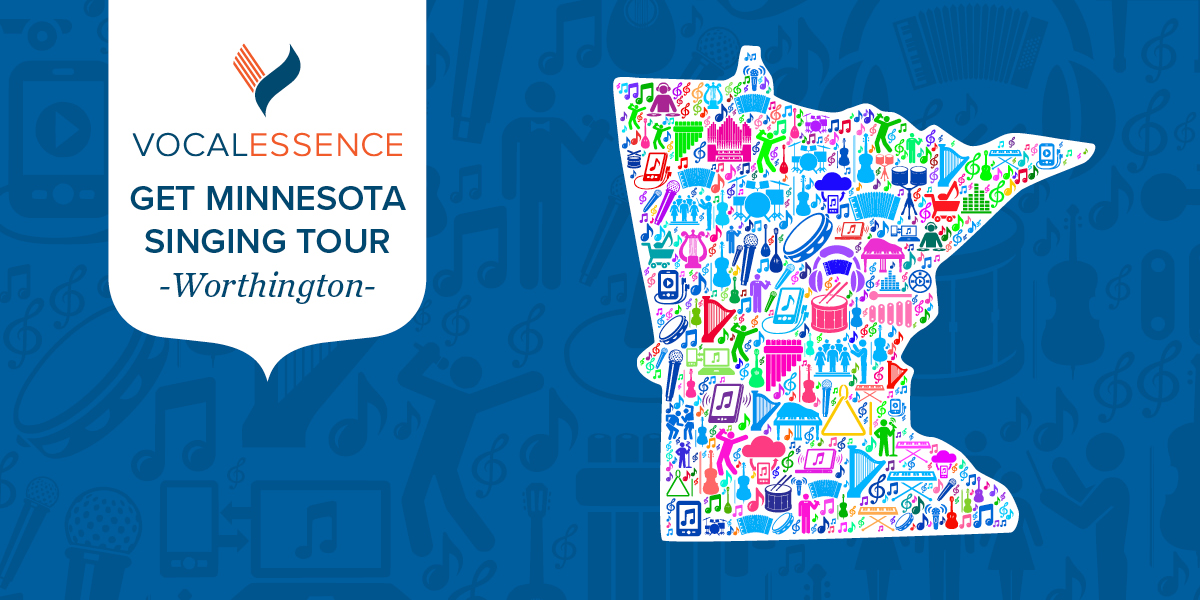 Get your singing voices ready, Minnesota, VocalEssence is coming to you! Weaving a traditional concert and a community sing into one, this performance is going to make you tap your toes, clap your hands, and sing your heart out. Including favorites from the stage and screen, gospel, folk, classical, and pop music, there is a little something for everyone to love. Bring your outdoor voices!
Tickets on sale now.
Adults: $20/$25 at the Door
Child/College: $10/$15 at the Door
Family Package: Purchase 2 adult tickets and 1 child ticket to receive all other accompanying children's tickets free.
Performers
Three Things to Know
VocalEssence will be bringing members from all three singing groups on tour – the first time ever!
Music will be well known and will include a songbook that communities can use long into the future.
A past Greater Minnesota tour audience member remarked about our tour, "That was the best performance I attended this year! I could relate to all of the music."