VocalEssence is pleased to announce the following winners of the 21st annual VocalEssence Welcome Christmas Carol Contest. Congratulations to the winners and thank you to all who applied.
Sponsored by the American Composers Forum and VocalEssence, the contest is open to composers of all ages, and this season composers were asked to write a carol for SATB chorus and oboe. Each year, the contest has produced wonderful new settings of familiar texts and carols based on existing poems and original texts, each year with a different instrument.
This season two composers were selected from a field of 21 entries from 12 states. In addition to the prize of $1,000, the pieces will be premiered by VocalEssence at the 2018 Welcome Christmas performances on December 1, 7, 8, and 9, 2018 and recorded for national broadcast in 2019 via American Public Media.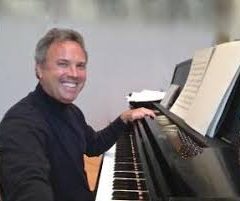 Composer Stephen Shewan from Medina, New York won with his new piece titled "The Little Cradle Rocks Tonight." Called by John Rutter as "a considerable composer who deserves a wide audience," Stephen Shewan has composed music for everything from orchestras to solo voice, and his music has been broadcast on more than 200 radio stations in America on Performance Today and on Exploring Music with Bill McGlaughlin. He teaches music at the directs the bands at Williamsville East High School near Buffalo, New York. He received his BS in Music Education from Roberts Wesleyan College, an MM in French Horn Performance from Ithaca College, and a DMA in Music Education/Composition from the Eastman School of Music. Stephen is an active guest composer, conductor, pianist, and clinician. He lives with his beautiful wife, Ruthie, his dog Jubal and his cat Precious. http://jubal-press.com/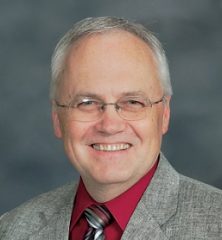 Composer Mark Shepperd from Woodbury, Minnesota won with his new piece titled "O Jesus So Sweet, O Jesus So Mild." Mark Shepperd has served as a church musician throughout his professional life, as choral conductor, organist, pianist, and composer. A native of the Twin Cities, Mark earned a music degree at Augsburg University, Minneapolis, and has done graduate study at the University of Minnesota. His compositions, both choral and instrumental, are represented in the catalogs of more than a dozen American music publishers. He is a first place winner of the John Ness Beck Foundation competition and a 2010 winner of the VocalEssence and American Composers Forum Welcome Christmas Carol Contest. Mark resides in the St. Paul suburb of Woodbury with his wife, Mary. They are parents of three grown children. https://www.markshepperd.com/