In this Musical Moment, VocalEssence artistic director and founder Philip Brunelle shares insider information and beautiful music by the composer Bill "Grayston" Ives.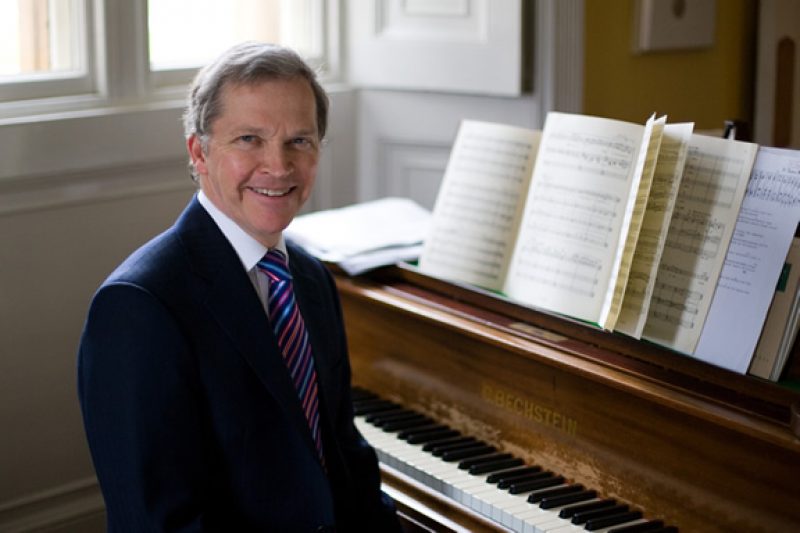 Bill "Grayston" Ives
b. 1948
Bill "Grayston" Ives has spent his life in choral music – as a singer, conductor, teacher and composer. He was a chorister at Ely Cathedral and then studied music at Cambridge University, taking composition lessons with Richard Rodney Bennett. After Cambridge, he sang in Guildford Cathedral Choir before joining The King's Singers, with whom he recorded and performed worldwide. For eighteen years Bill directed the Magdalen College Choir, Oxford, and during his tenure, the choir earned a Grammy nomination for a disc of music by Orlando Gibbons, gave the première of Paul McCartney's Ecce Cor Meum, and recorded backing tracks for Josh Groban's platinum Christmas album, Noël. Although he composes a wide variety of styles, his choral output remains largely sacred and secular music. Listen Sweet Dove, on the Harmonia Mundi label, features a selection of Bill's compositions, performed by Magdalen College Choir under his own direction. In 2008 he was awarded a Lambeth DMus and a Fellowship of the Royal School of Church Music. 
Suggested Choral Pieces:
Listen, Sweet Dove (The Royal School of Church Music G-4209) 

A Crown of Praise (Max Music)
For more information about Ives or his music, please visit https://graystonives.com/.