VocalEssence is pleased to announce the following winners of the 20th annual VocalEssence Welcome Christmas Carol Contest, and the second year of VocalEssence ReMix. Congratulations to the winners and thank you to all who applied.
Welcome Christmas Carol Contest Winners
Sponsored by the American Composers Forum and VocalEssence, the Welcome Christmas Carol Contest is now in its twentieth year. This season two composers were selected from a field of 77 entries from 24 states. In addition to the prize of $1,000, the pieces will be premiered by VocalEssence at the 2017 Welcome Christmas performances and recorded for national broadcast in 2018 via American Public Media.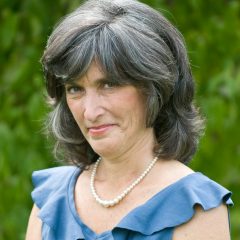 Nancy Gifford won with her new piece "Fill the Sky". Nancy is a composer and choral musician from Doylestown, Pennsylvania, who has directed church and school choirs in southeastern Pennsylvania for 30 years. She received a BA in Music from Rutgers University (Piano major) and Master of Music in Composition from Westminster Choir College. Nancy has composed several commissions, often writing her own texts. Her music is listed in the catalogs of ECShirmer, Morningstar Music, Hinshaw Music, Santa Barbara Music, and Choristers Guild. www.nancygiffordmusic.com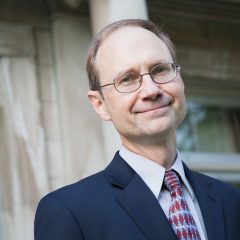 David Evan Thomas won with his new piece "Carol of the Night." Born in Rochester, New York, David studied at Northwestern University, the Eastman School, and with Dominick Argento at the University of Minnesota. His work has been commissioned by the Minnesota Orchestra, honored by the American Academy of Arts and Letters, and published by ECS, Augsburg Fortress and MorningStar. David has been a member of the Plymouth Congregational Church Choir and Plymouth Music Series chorus. He writes about music for The Schubert Club. https://davidevanthomas.com/
VocalEssence ReMix Winners
Four talented, emerging composers/songwriters are selected annually to have a six-month one-on-one composer mentorship with renowned composers Libby Larsen, Carol Barnett, J. David Moore or Timothy Takach as they each write two choral works, one of which is suitable for high school-level choirs. The program also includes a performance by the professional VocalEssence Ensemble Singers, and possible commission and publication through VocalEssence Music Press. VocalEssence ReMix is a collaboration between VocalEssence, the American Composers Forum, the American Choral Directors Association of Minnesota, and the Jerome Foundation. The four composers selected for the 2017-2018 season are below.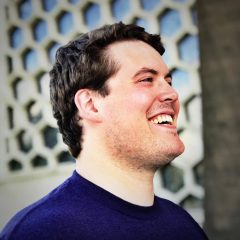 Isaac C. Lovdahl graduated 'magna cum laude' from Concordia College in May 2015—receiving a B.M. in Vocal Music Education. Currently, he is employed as the choir director at Cretin-Derham Hall High School in St. Paul. He is also the Bass Section Leader/Soloist at St. Mark's Episcopal Cathedral, and sings with the Twin-Cities based professional choir 'The Singers – Minnesota Choral Artists'. Isaac's music can be found through Santa Barbara Music Publishing, J.W. Pepper, and MusicSpoke.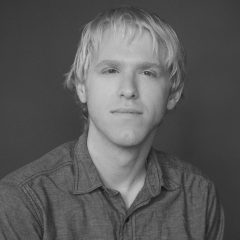 Zack Pentecost began his journey in music learning electric guitar in middle school. After completing a music theory course his senior year – in which his final composition project was read by the high school's concert band – Zack decided to pursue an undergraduate degree in music composition at Austin Peay State University in Clarksville, TN. Zack continued his studies at the University of Tennessee, Knoxville, and completed his Ph.D. in Music Composition at the University of Minnesota. http://zackpentecost.com/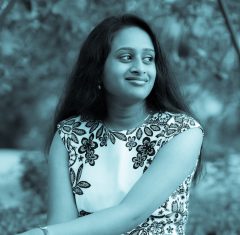 Shruthi Rajasekar (b. 1996) is a Minnesotan composer and vocalist. Shruthi was a 2016 winner of Vox Nova Chorale's Emerging Composers Competition; her work was featured on Classical MPR's Regional Spotlight. Shruthi has studied voice with Jerry Elsbernd, Patricia Rozario, OBE, and Dr. Rochelle Ellis. She is also a disciple of Nirmala Rajasekar in Carnatic (South Indian classical) music. A graduate of Wayzata High School, Shruthi is currently a senior at Princeton University.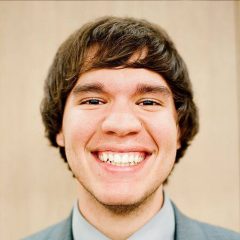 Daniel Sabzghabaei is a composer whose work aims to emphasize the malleability of time and how we experience it, not just in the concert hall but in everyday life. His work has been commissioned and presented by organizations including: Hong Kong's Intimacy of Creativity festival, Dallas's Voices of Change, the New York Festival of Song, Seattle's Esoterics, and Korea's Busan Choral Festival. Daniel is currently a doctoral candidate and Sage Fellow at Cornell University. https://danielsabzghabaei.com/