In this Musical Moment, VocalEssence artistic director and founder Philip Brunelle shares insider information and beautiful music by the composer Dan Locklair.
Dan Locklair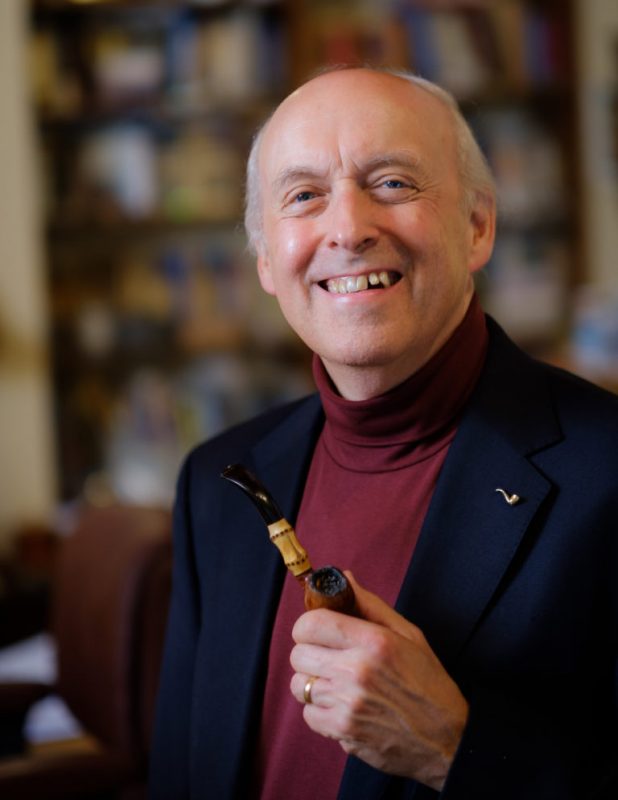 b. 1949
Dan Locklair is an American composer whose prolific output includes symphonic works, a ballet, an opera, and numerous solo, chamber, vocal, and choral compositions. He holds a Master of Sacred Music degree from the School of Sacred Music of Union Theological Seminary in New York City and a Doctor of Musical Arts degree from the Eastman School of Music in Rochester, New York. His teachers included Joseph Goodman, Ezra Laderman, Samuel Adler and Joseph Schwantner (composition), as well as Donna Robertson, Robert Baker and David Craighead (organ). Dr. Locklair's many awards have included consecutive ASCAP Awards since 1981, a Kennedy Center Friedheim Award, an Aliénor Award, the New Music Award from the Omaha Symphony Society, two North Carolina Composer Fellowship Awards, and the top Barlow International Competition Award for 1989. In 1992, Dr. Locklair became the first American composer ever to be invited to and have music performed at the thirty-five-year-old Czech Festival of Choral Arts in Jihlava, Czech Republic and, again in 1997. His 1995 composition, Since Dawn (A Tone Poem for Narrator, Chorus and Orchestra based on Maya Angelou's On the Pulse of Morning), is the first musical setting of Maya Angelou's well-known and important poem commissioned for the 1993 Inauguration of U.S. President Bill Clinton. 
Suggested Choral Works: 
The Cloths of Heaven (Subito 91480710) 
Lumen de Lumine (ECS Publishing WL100027) 
For Amber Waves (Boosey and Hawkes OCTB6991) 
For more information about Locklair or his works, visit https://www.locklair.com/.