In this Musical Moment, VocalEssence artistic director and founder Philip Brunelle shares insider information and beautiful music by the composer George Philip Telemann.
Georg Philip Telemann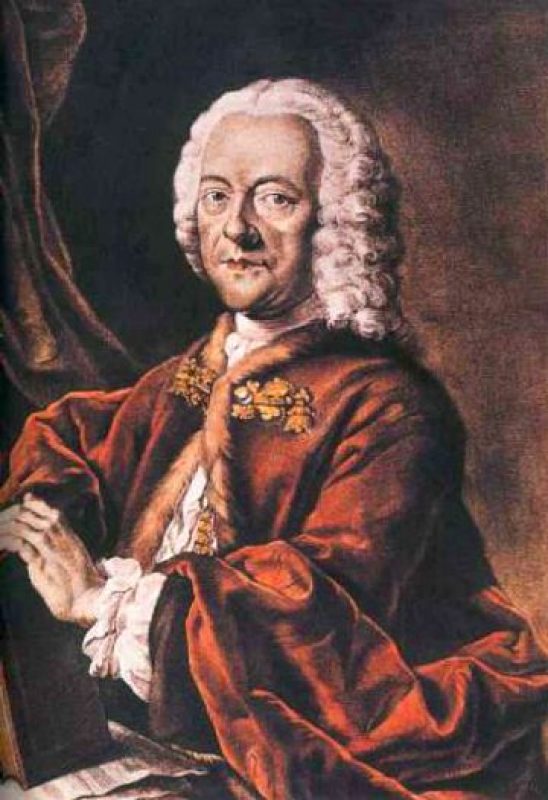 1681-1767
Georg Philip Telemann was a German Baroque composer and multi-instrumentalist. Almost completely self-taught in music, he became a composer against his family's wishes. After studying in Magdeburg, Zellerfeld, and Hildesheim, Telemann entered the University of Leipzig to study law but eventually settled on a career in music. He held important positions in Leipzig, Sorau, Eisenach, and Frankfurt before settling in Hamburg in 1721, where he became musical director of that city's five main churches. While Telemann's career prospered, his personal life was always troubled: his first wife died less than two years after their marriage, and his second wife left him. Telemann is one of the most prolific composers in history and was considered by his contemporaries to be one of the leading German composers of the time. He wrote 48 chorale preludes and 20 small fugues to accompany his chorale harmonizations for 500 hymns. His music incorporates French, Italian, and German national styles, and he was at times even influenced by Polish popular music. He remained at the forefront of all new musical tendencies, and his music stands as an important link between the late Baroque and early Classical styles. The Telemann Museum in Hamburg is dedicated to him.
Suggested Choral Works: 
Psalm 117 (Bärenreiter 2900)
Four Motets (Deutcher Verlag für Musik, Leipzig DVFM7929) 
Missa brevis for Easter (Carus 39.098)