In this Musical Moment, VocalEssence artistic director and founder Philip Brunelle shares insider information and beautiful music by the composer Johann "Hermann" Schein.
Johann "Hermann" Schein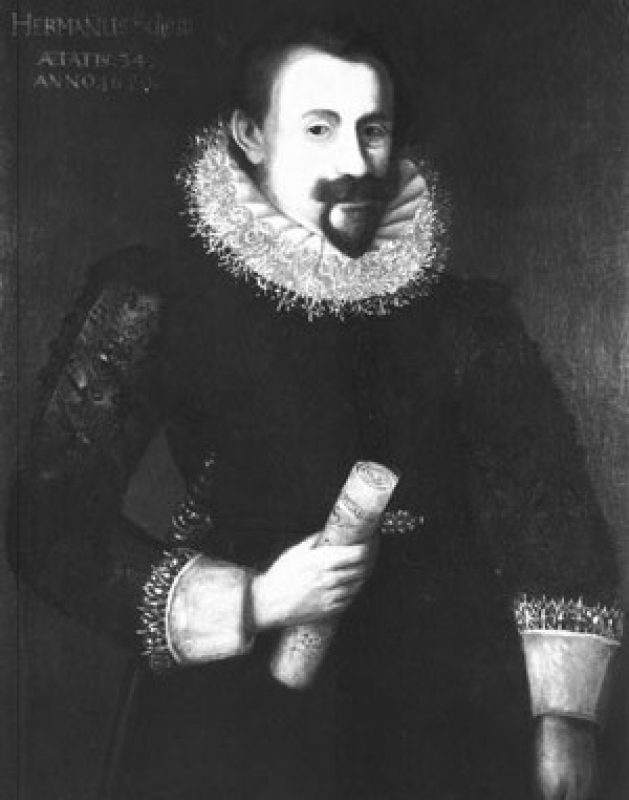 1586-1630
Johann Schein was a German composer, and one of the earliest musicians to introduce the Italian Baroque style into German music. In 1599 Johann Hermann Schein was admitted to the Dresden Court Orchestra (Dresdner Hofkapelle) as a choir boy and was taught music theory and practice. In 1603 he was enrolled early at Leipzig University holding a scholarship issued by the Elector of Saxony Christian II. He changed over to the Pforta Electoral Regional School (Kurfürstliche Landesschule Pforta) within the same year and stayed here until 1607. After a short stay in Dresden from 1607 to 1608, Schein returned to Leipzig as a student. Even though studying jurisprudence, he pursued his interests in poetry and music and started to compose while still being a student. Starting in 1613 he worked as a private tutor and music director in Weissenfels. From 1615 on he worked as music director at the court in Weimar and in April 1616 Schein became the St. Thomas cantor in Leipzig. Schein was equally devoted to sacred and secular music. His music cut across the boundary between sacred and secular: in each case there is an early choral work without continuo (Cymbalum Sionium and Venus Kräntzlein), and several collections of concertos for a few voices and continuo (Opella nova and Musica boscareccia) framing a collection of continuo madrigals (Fontana d'Israel or Israelis Brünlein and Diletti pastorali). Although the musical techniques are similar, the sacred works are more expressively intense.
Suggested Choral Pieces:
Nun danket alle Gott (Barenreiter BA02576) 
Die mit Tränen Säen (pd.) 
Maria, gegrusset seist du Holdselige (Carus-Verlag Carus 5.136/05)