As we close out the most challenging year in our 52 year history, we are hearing some shining stories of resilience and moments of joy.
Liza and Jim Ervin are singers in the VocalEssence Vintage Voices choir at Trillium Woods. It was December 2015 when they moved to the Twin Cities from Connecticut. Fortunately, friends invited them to a Welcome Christmas concert.
The magic of the season, the beauty of the music, and the warm welcome they received by Vintage Voices truly caused Liza & Jim to quickly feel "at home." They tell us it was that first Welcome Christmas concert that helped them fall in love with VocalEssence.
Because of COVID -19, Liza & Jim have been hunkered down at their retirement community to stay safe. While they use Zoom to connect with family and friends, they've missed our live concerts.
A bright spot showed up this fall when Liza & Jim heard about the new VocalEssence On Demand season. They were delighted to learn they could continue to listen to inspiring VocalEssence music from the safety of their home. Liza & Jim tell us they have thoroughly enjoyed Rightfully Hers again and again—online.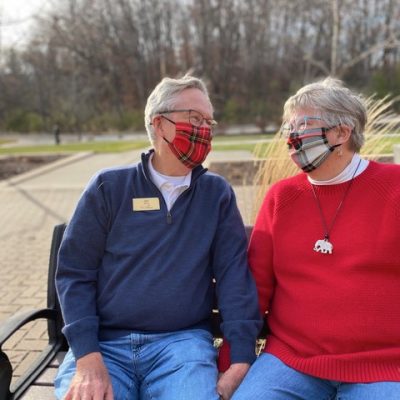 "We are grateful that VocalEssence produced this On Demand concert series. It's been a welcome and safe antidote to the feeling of social and cultural isolation that is the unfortunate companion of COVID-19."
Like the rest of us, Liza & Jim will be spending this holiday season quarantined. They, like you, can still look forward to the premiere of Welcome Christmas in December.
This year's On Demand concert experience is only possible because of people like you.Without regular ticket sales and in-person concerts VocalEssence is in a different place financially than we've ever been at this time of year. We've reduced the budget as much as possible, and shifted to virtual programming & concerts—all of which takes more resources, new skills, and patience.
Continuing to serve you, our loyal community, with updates, Facebook and YouTube singing and in-depth conversations about composers are just a few of the ways we've adapted to be the same world-class organization you know and love.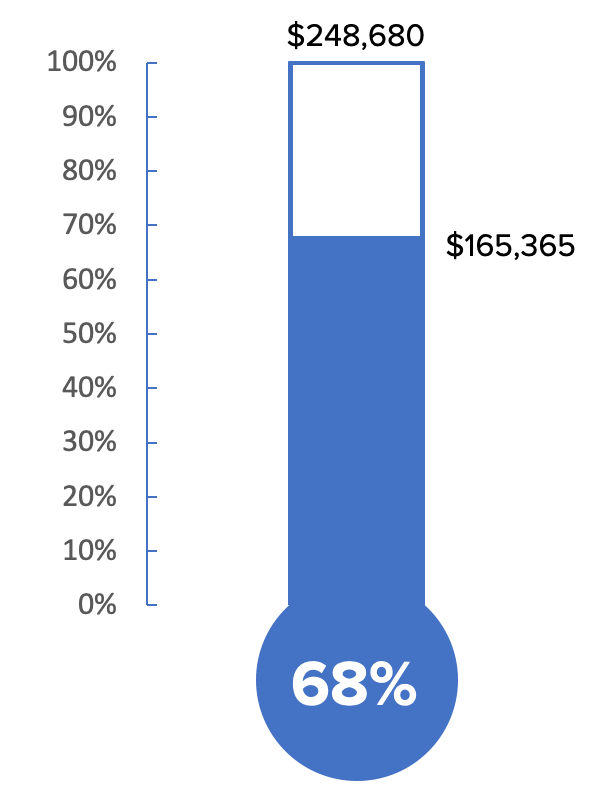 This year, the difference between what ticket sales cover and what it truly takes to bring On Demand concerts to you is $248,680.
The good news: There is just $79,336.72 left to fully fund the VocalEssence mission in 2020. Your gift of any size WILL bring a bright light to others like Liza & Jim, especially during these uncertain times.