In this Musical Moment, VocalEssence artistic director and founder Philip Brunelle shares insider information and beautiful music by the composer Wolfgang Amadeus Mozart. This episode features a performance by singer Jenny French. 
Wolfgang Amadeus Mozart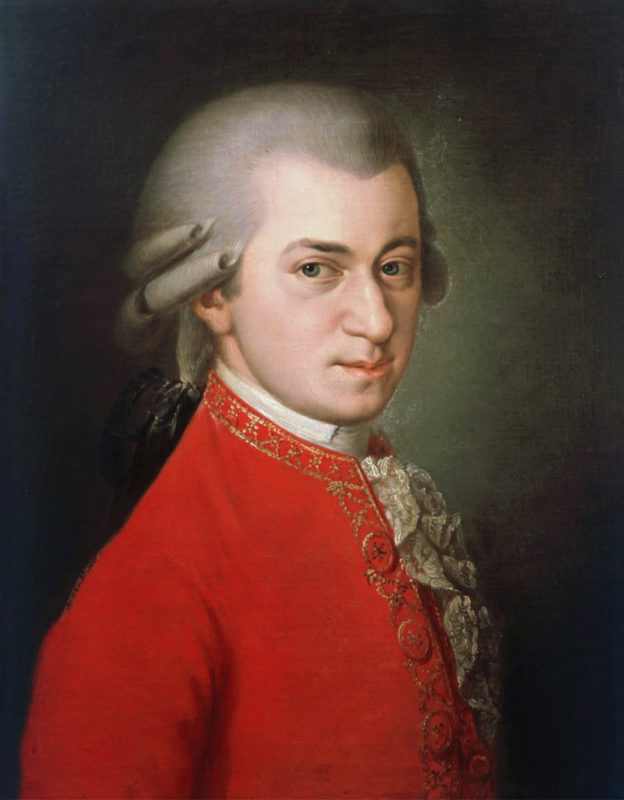 1756-1791
The iconic classical composer Wolfgang Amadeus Mozart lived only thirty-five years, but composed an astounding collection of works that total over six hundred. As the son of the talented musician and composer Leopold Mozart, he demonstrated exceptional musical talent from a young age. His father brought the young Wolfgang and his older sister Maria Anna, a fellow child prodigy, on a tour of Europe, performing for royal and aristocratic audiences that included King George III in London and the court of Louis XV at Versailles. His early successes propelled him into a fruitful career of composing and performing throughout Europe. From 1771 to 1781, he served as concertmaster to the archbishop of Salzburg. During this period, he composed a variety of pieces, including many short sacred choral pieces that are accessible for many of today's high school and church choirs. After resigning from his post in Salzburg, he moved to Vienna, where he composed some of his well known operas in collaboration with the librettist Lorenzo da Ponte. As his health deteriorated, he began composing his Requiem, which was left unfinished at the time of his death. 
Suggested Choral Pieces: