In this Musical Moment, VocalEssence artistic director and founder Philip Brunelle shares insider information and beautiful music by the composer Ludwig van Beethoven.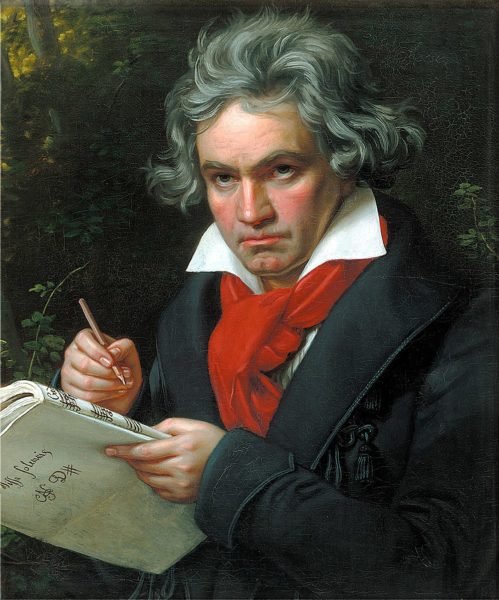 Ludwig van Beethoven
1770-1827
Likely the most influential and widely recognized composer of the nineteenth century, Beethoven is most known for his instrumental music. Beethoven was born in the town of Bonn, Germany and began his music education from a young age. At sixteen, Beethoven traveled to Vienna where he met Wolfgang Amadeus Mozart, and at age twenty-two Beethoven began his study of composition with another renown composer: Franz Joseph Haydn. His compositional style in his early years extended the classical tradition Beethoven inherited from these and other teachers. As he grew older and experienced more hardship in his personal life, including his journey towards deafness, his music became more independent and reflective of his own voice. Some of Beethoven's best known choral pieces, including the Choral Fantasy (Op. 80), the Missa Solemnis (Op. 123), and the final movement of the Ninth Symphony (Op. 125), are notoriously difficult for singers, with their difficult tessiture and long phrases. While challenging, these pieces are dramatic and exciting for singers, instrumentalists and audiences alike. Other choral pieces, such those listed below, prove to be accessible and appealing for many different types of choral ensembles. 
Suggested choral pieces: