In this Musical Moment, VocalEssence artistic director and founder Philip Brunelle shares insider information and beautiful music by the composer Paul Mealor.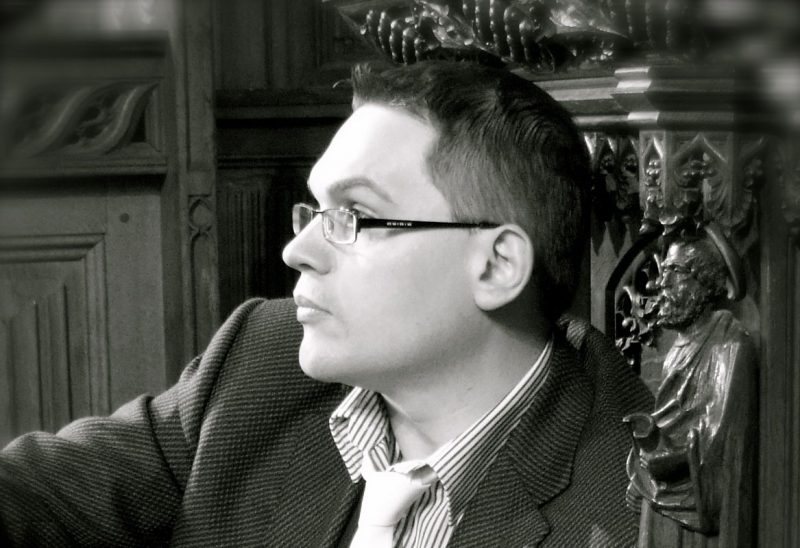 Paul Mealor
b. 1975
Paul Mealor is one of the world's most performed living composers and has been described as 'the most important composer to have emerged in Welsh choral music since William Mathias.' Born in St Asaph, North Wales, Paul Mealor studied composition privately as a boy with William Mathias and later with John Pickard, and at the University of York (BA Hons, 1997, PhD, 2002) and in Copenhagen with Hans Abrahamsen and Per Nørgård. Since January 2003 he has taught in the Music Department at the University of Aberdeen where he is Professor of Composition. In November 2020, The Saltire Society of Scotland presented him with The Fletcher of Saltoun Award for outstanding contribution to the arts and humanities in Scotland; Mealor is only the second composer, after Sir James MacMillan, to be given this award. Mealor's choral music is marked by its beauty and ability to evoke images of breathtaking landscapes. Topping the Classical Charts for six weeks with his bestselling album, 'A Tender Light' (featuring Tenebrae Choir and the Royal Philharmonic Orchestra) in November 2011, he broke records by being the first classical composer to hold both the classical and pop chart No. 1's at the same time.
Suggested Choral Pieces:
A Spotless Rose (Novello NOV14041639) 
Autumn Evening (Novello NOV164857) 
God So Loved the World (Novello 14043744) 
For more information about Mealor or his music, please visit https://www.paulmealor.com/.