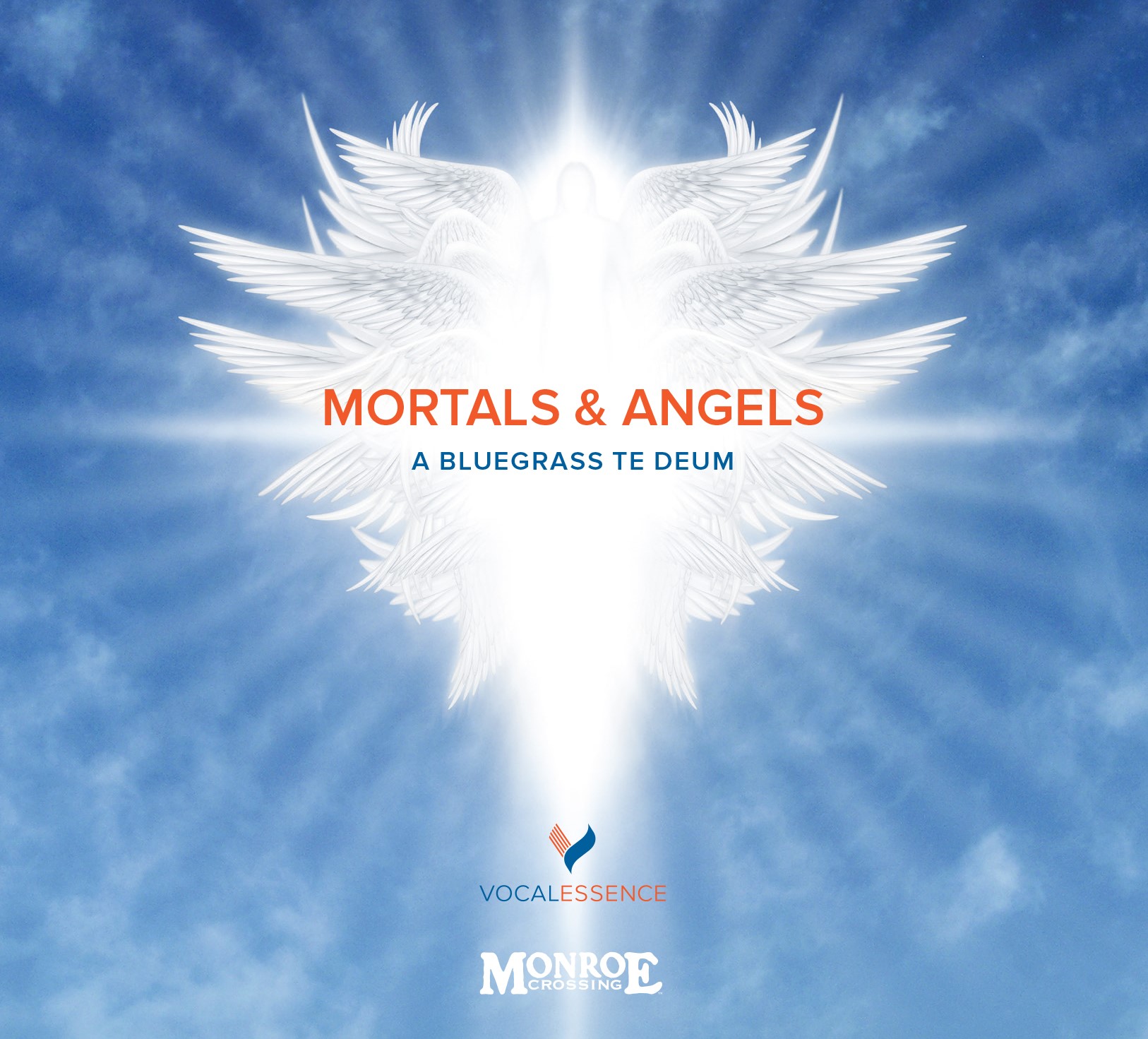 It's time for another mashup of Minnesota musical genres, as Minnesotan choral legends VocalEssence and bluegrass quintet Monroe Crossing team up for a new recording, Mortals & Angels: A Bluegrass Te Deum.
Mortals & Angels: A Bluegrass Te Deum is an original work by Minnesota composer Carol Barnett and librettist Marisha Chamberlain, and is an unexpected and engaging exploration of what happens to traditional religious choral forms when pushed in the direction of spirited folk storytelling. This new piece is a follow-up to a previous collaboration, The World Beloved: A Bluegrass Mass from Barnett, Chamberlain, Monroe Crossing, and VocalEssence. The new CD includes songs by Monroe Crossing and two choral arrangements by Carol Barnett of original numbers by Monroe Crossing's Lisa Fuglie — music that premiered at the November 10, 2017 VocalEssence and Monroe Crossing concert, Bach & Bluegrass Jamboree.
"The text of [Mortals & Angels: A Bluegrass Te Deum] flows with a natural ease, and the music is sincere and without any pretense. This is a winning combination…" Jeffrey Williams, New York Concert Review, Inc., New York, NY
Read the texts of the music online here.
VocalEssence Chorus & Ensemble Singers
Monroe Crossing
Minnetonka High School Treble Chorus
Philip Brunelle, conductor
G. Phillip Shoultz, III, conductor