In this Musical Moment, VocalEssence artistic director and founder Philip Brunelle shares insider information and beautiful music by the composer Srul Irving Glick.
Srul Irving Glick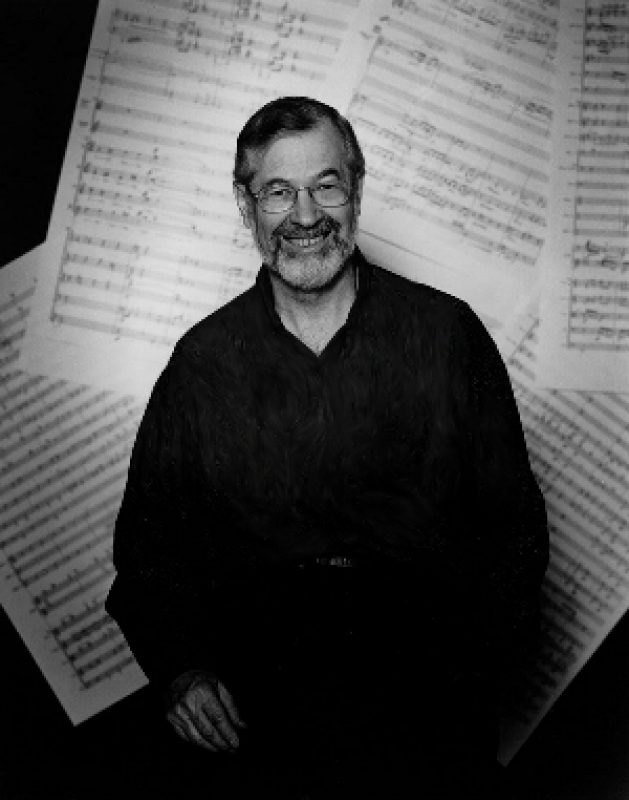 1934-2002
Srul Irving Glick was one of Canada's most prominent and prolific composers having written in most major forms including chamber, oratorio, orchestral, vocal, and choral. Born in 1934, Glick grew up in Toronto where, from an early age, he was immersed in music. As a boy, he sang in his father's choir and spent hours listening to the great composers of the past. At age twelve, Glick began studying piano, and within a few short years, he passed his grade eight exam. Glick received his Bachelor of Music and Master of Music degrees in composition and theory at the University of Toronto. He continued his studies in Aspen and then in Paris with Darius Milhaud, Louis Saguer, and Max Deutsch. After completing his studies, Glick joined the Canadian Broadcasting Corporation (CBC) in 1962 where he worked as a classical music producer until 1986. His involvement at the CBC in the field of production, recordings, and programming won him seven Grand Prix du Disque and a Juno Award. Glick was also choir director and Composer in Residence with Beth Tikvah Synagogue in Toronto between 1969 and 2002. It was there that he composed the majority of his liturgical music. He taught music theory and composition at the Royal Conservatory of Music and York University. In 2000, Glick received the extraordinary Yuval Award, presented by The Cantor's Assembly of America, for his "lifelong commitment to the composition of music that captures the heart and touches the soul." In 1994, Glick was appointed a Member of the Order of Canada for his "outstanding achievement, service to Canada and to humanity at large".
Suggested Choral Works: 
Haleluya (Gordon Thompson E.1.1074) 
Psalm 47 (Earthsongs Publishing S-125b) 
Triumph of the Spirit (Gordon Thompson V.E.1. 1163-1167) 
For more information about Glick or his works, please visit https://www.srulirvingglick.com/.