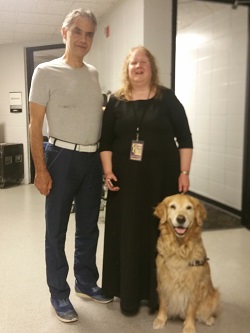 Sixty five members of the VocalEssence Chorus & Ensemble Singers wowed more than 16,000 fans at Target Center with Andrea Bocelli on Tuesday, June 9. Selections ranged from opera standards to popular hits from the musical The Sound of Music.
One VocalEssence Chorus member commented, "that was the most unforgettable experience and opportunity!
Peruse photos of the concert on the VocalEssence Facebook page, and read the review of the performance by Rob Hubbard at the Pioneer Press.