VocalEssence is thrilled to announce that it has been tapped to kick off the Super Bowl Live festivities in Minneapolis. This January, in a kick-off event leading up to Super Bowl LII at U.S. Bank Stadium, the VocalEssence Ensemble Singers will perform a 20 minute set on Nicollet Mall before Idina Menzel, Tony Award-Winner and the voice of Elsa in the Disney blockbuster Frozen, takes the stage.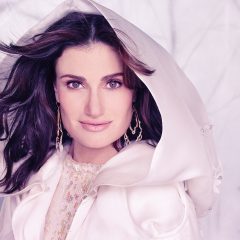 The performance on Friday, January 26, 2018 will kick off a 10-day series of free concerts in downtown Minneapolis that are part of a flood of activity surrounding the U.S. Bank Stadium-hosted Super Bowl. Other performers in the series include: Bob Mould, Cobi, Dessa, Esera Tuaolo, The Jayhawks, The Jets, Morris Day and the Time, Mint Condition, New Power Generation, New Power Soul, The Revolution, Sheila E., Soul Asylum, Sounds of Blackness, The Steeles, Stokley Williams, and The Suburbs.
The performance was announced by Minnesota's own legendary producers Jimmy "Jam" Harris and Terry Lewis. Read more in this story by The Current.
Please join us on Nicollet Mall in Minneapolis on Friday, January 26, 2018 to sing along as we usher in Super Bowl LII. Make sure to bundle up so you don't wind up Frozen.