VocalEssence is thrilled to share the wonderful news that the Bridge to the Future campaign has reached its goal of $4.5 million! Our deepest gratitude goes out to the 101 individuals and institutions who have invested in the future of VocalEssence and helped us surpass our initial goal by $1 million. These gifts are already impacting our work—read on to see how:
• The VocalEssence Singers Of This Age (VESOTA) High School Choir is enriching the lives of the singers and our community with more neighborhood work, six alumni mentorships, and new scholarships for ten graduating seniors, all encouraging lifelong participation in choral singing.
• Welcome Christmas and WITNESS brought together all four VocalEssence ensembles for the first time to celebrate the power of inter-generational and life-long singing together.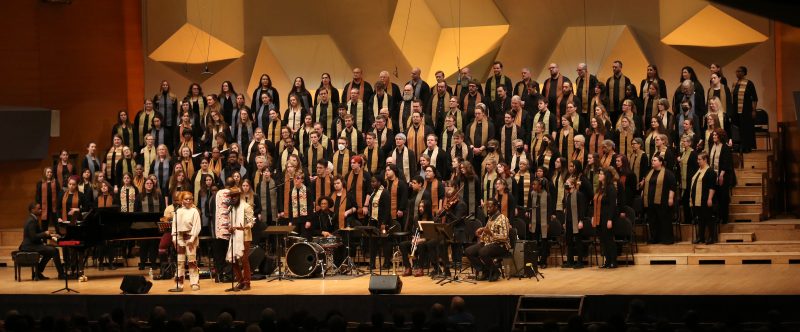 • Revitalized our mission, vision, and values and created a new strategic plan that aligns current programming with campaign initiatives to support the future of VocalEssence.
• Continued to ensure VocalEssence reflects the vibrant diversity of our community, including appointing the first Latina as president of the VocalEssence Board of Directors.
• Expanded Inclusion, Access, and Equity work with staff, board, and singers to prepare for Quartet of Culture work.
• Engaged 46 high school students from 6 urban metro area high schools in the third annual Urban Choir Festival.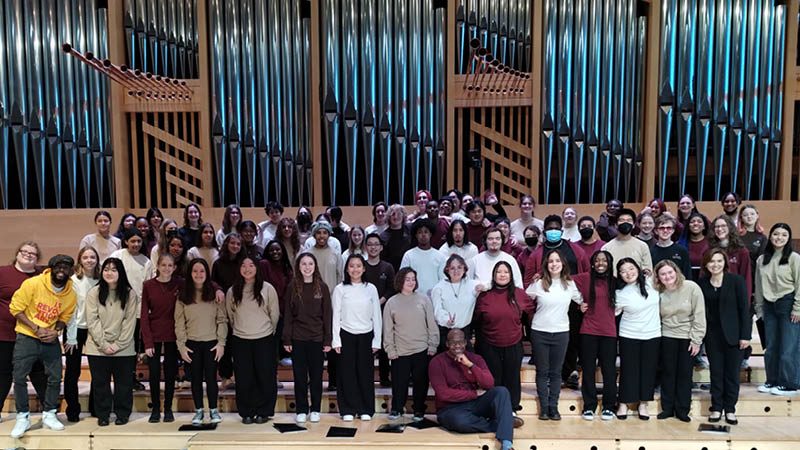 • Helped sponsor Chorus America's Choral Executive Leadership Academy, which will identify and support the next generation of administrative leaders who have been marginalized because of race or identity.
• Created new community partnerships such as "On the Rise: Joe Davis Birthday Concert" with artists from cultures and musical styles representing and celebrating the global majority.
And, we have only begun!