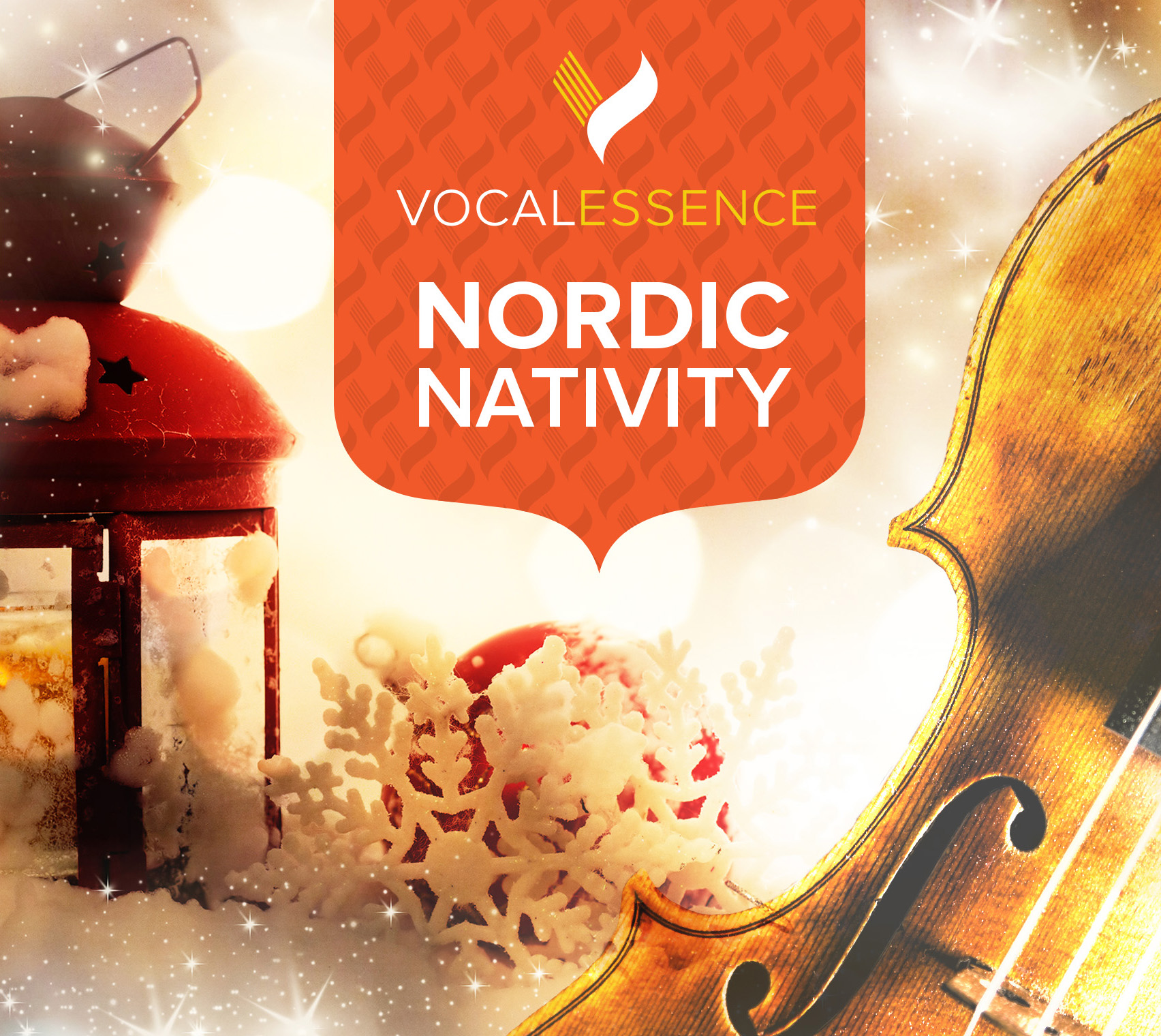 VocalEssence Chorus & Ensemble Singers
Sara Pajunen, fiddle
Philip Brunelle, conductor

Released in October 2015, Nordic Nativity is a wonderful exploration of beautiful music from Norway, Sweden, Finland and Denmark—some of it familiar and some of it new. The Nordic composers have a marvelous way of spinning a melody that gets inside you and stays there!
Of course, the Christmas season is a perfect time for this and including some new music helps us realize that the Christmas season is about our thoughts of the past and our celebration of the present. Tying it all together is the fiddle—an instrument beloved in all these countries and one that adds just the right touch to a Nordic Nativity.
Read the texts of the music online here.