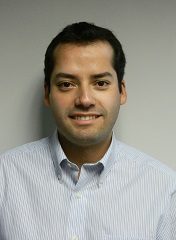 Their bags are packed, and music is in hand for the VocalEssence Ensemble Singers and Artistic Director Philip Brunelle. Follow us on Facebook to hear the latest about the tour from our guide, and former VocalEssence ¡Cantaré! composer, Novelli Jurado. Below is their tour schedule. Learn more about their selection to the performances in this blog post.
VocalEssence Ensemble Singers Mexico Tour Schedule
8/26: VocalEssence Ensemble Singers leave for Mexico City
8/28: VocalEssence Ensemble Singers present a solo performance at Auditorio Blas Galindo, Mexico. Selections will include:
Witness by Jack Halloran
The Day Is Done by Stephen Paulus
Sleep by Eric Whitacre
Stomp Your Foot from The Tender Land by Aaron Copland
Y Es Que No Sabes by Novelli Jurado
En Paz by Jesús López Moreno
Shenandoah arr. James Erb
Knockout: A Rag by William Bolcom
Minnesota Medley arr. Paul Gerike
Make Our Garden Grow by Leonard Bernstein, arr. Robert Page
My Soul's Been Anchored In The Lord by Moses Hogan
8/30: VocalEssence Ensemble Singers Choral Festival with UNAM choirs. The Universidad Nacional Autónoma de México (UNAM) is the oldest institution of higher education in the Americas. On September 21, 1551, it was founded as the Real y Pontificia Universidad de México.  In 1910, it was established as the Universidad Nacional de México, and finally in 1929 obtained its autonomy and current official name.  It has played a major role in the history and formation of the country of México.  It is the only university in Mexico with Nobel Prize laureates among its alumni: Alfonso García Robles (Peace), Octavio Paz (Literature), and Mario Molina (Chemistry).  Its main campus is a World Heritage site that was designed by some of Mexico's best-known architects of the 20th century.
8/31-9/2: VocalEssence Ensemble Singers perform Beethoven's 9th with the legendary Orquesta Sinfónica de Minería (OSM) 
8/31 at 8 PM: Concert at Bellas Artes, Mexico City, Mexico
9/1 at 8 PM: Concert at Sala Nezahualcóyotl, Mexico City, Mexico
9/2 at 12 PM: Concert at Sala Nezahualcóyotl, Mexico City, Mexico
9/3: VocalEssence Ensemble Singers return to Minnesota