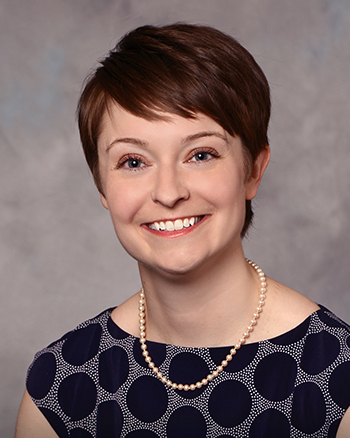 When a co-worker suggested to Jenny Wade in 2011 that she might be a good fit to take his place on the VocalEssence board of directors, he didn't know that she enjoyed singing and was in her church choir—a good fit indeed.
So that Jenny might get a better feel for what VocalEssence is about, Executive Director Mary Ann Aufderheide encouraged her to attend The Sound of Eternity: Bach Mass in B Minor concert, performed with 27 short films by Bastian Clevé. "From that night, I was hooked. I joined the board in the fall of 2011 and am now starting my second term," said Jenny, who is a vice president in the public finance investment banking department at Piper Jaffray.
"Every VocalEssence concert is special, but particular performances that have stood out to me include the VocalEssence WITNESS concerts," she shared, citing the Marian Anderson play in 2013 and Stomp & Sing with Melanie DeMore in 2014. Others include VocalEssence Presents: An Evening in Havana, with Cuba's Schola Cantorum Coralina, and Welcome Christmas 2013 with the Dave Brubeck cantata and Dan Chouinard on piano. "My favorite piece I've seen performed by the Ensemble Singers is 'Leonardo Dreams of His Flying Machine' by Eric Whitacre," Jenny added.
A highlight of a different sort was the opportunity in 2014 to chair the auction committee for the VocalEssence gala, Choralia. "I worked very closely with staff, particularly Elissa Weller (Grants and Special Events Manager), and was struck by the tremendous amount of passion and dedication each person on staff has for VocalEssence, its mission, and our education programs. … It was really exciting to see how well the event was received." This year Jenny is event co-chair with Ann Farrell.
'A soundtrack to my life'
Jenny's introduction to music was through her mother, who sang to her as a baby and played the piano. "My mom grew up in the Southern Baptist Church, singing in choirs and small groups as well as being a piano accompanist," she explained. Her mother helped with the children's choir at church and took Jenny along to rehearsals. "I was always watching and listening intently. She said that at probably the age of 3, I could have been right up on stage with the older kids as I knew every lyric and note to all the songs and every word of dialogue."
Choral music and singing is "like a soundtrack to my life," described Jenny. "I can't say how many times I've heard a song on the radio or sang a hymn in church that has brought me back to a specific time period, person, place traveled, or event in my life. … Choral music is a collective of so many things—history, storytelling, memories, culture, and emotional expression. I just love to sing and hear others sing!"
Supporting VocalEssence and music education
Jenny finds VocalEssence unique among performing arts organizations "because of the combination of the high level of artistry in the Ensemble Singers and Chorus and the first-class education programs. I think there are numerous organizations that do one or the other, but not both, or certainly not both at the level of VocalEssence."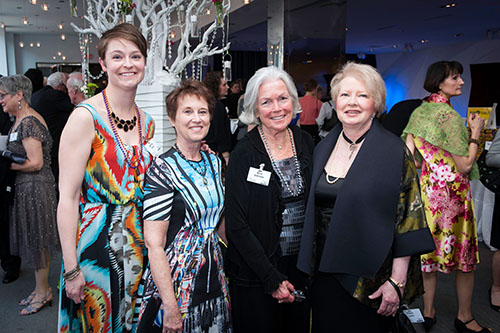 Because she finds school cutbacks in music programs so disheartening, Jenny loves that VocalEssence is adding to school music curricula through programs such as ¡Cantare! and the VocalEssence WITNESS School Program. "Many students that VocalEssence serves would never have the opportunity, other than through these programs, to work with the caliber of artists that participate or to attend concerts at some of the Twin Cities' great performance halls like the Ordway or Orchestra Hall. I had the opportunity when I was in elementary school to sing in a special youth chorus with the Cedar Rapids Symphony Orchestra at a prominent theater in town, the Paramount, and I still remember how cool I thought that was at the time."
Jenny also doesn't want to see choral music diminish as an art form. "The Midwest and Minnesota have a rich choral tradition, but I have seen so many singers after college stop singing as part of an organized group. The talented singers of VocalEssence remind audiences of the power of choral music in every performance."